Wow. I've been so neglectful here, in my life, in my creating. It's about to change.
Just before Christmas I got this lovely email.
"Dear Tara
Thank you so much for inspiration!
My son had a special wish for christmas: a construction site.
In a dark corner of my mind I found the memory of a celebrate the boy collection, with streets and playcosies and such cool stuff. So I started the hunt and stumbled over your project. Just the right thing
So I started sewing and tadah: here it is.
The pictures are taken with my phone, therefore no star quality… But I hope you recognize it.
Thank you for inspiration and tutorial.
And Happy holidays!
Love
Barbara
From Switzerland"
I think she did a great job and I'm so happy I was able to help her create something for her son.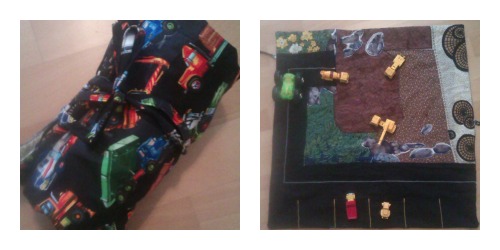 The tutorial is from the wee beginnings of my blog. I giggle now to look at my badly taken photos and how little my big boy is in them!
I'm also grateful that she's given me a little kick in the butt to get back on this blog horse! See you tomorrow.