While these aren't really crafty endevours they certainly are creative! I participated in a few things last year and learned to do make up and hair pin up style. It was so fun.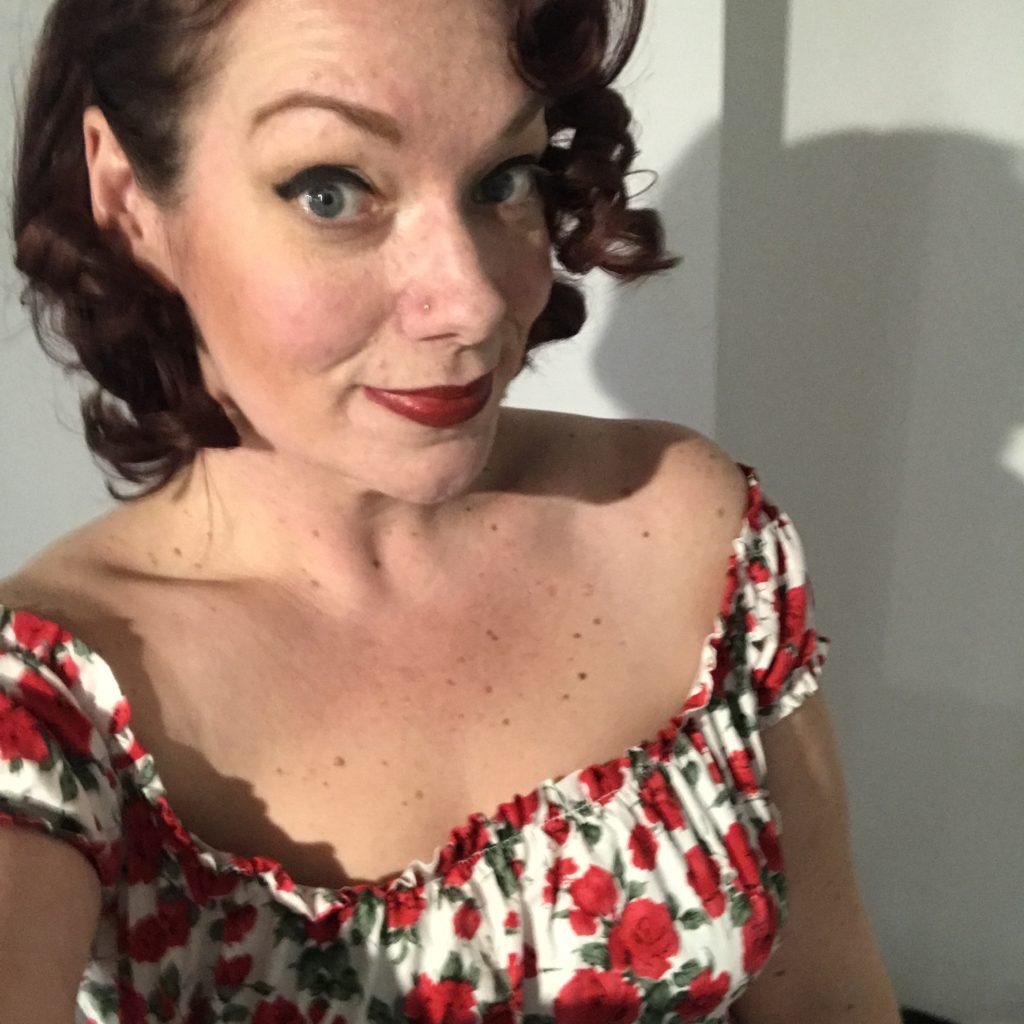 My first one was with the Toronto Pin Up Academy. It was a gift from my handsome man, in hindsight a little bit self serving, and I had so much fun! It was a bit of a shame when it was over I was only coming home. It was hilarious fitting into the car with a giant crinoline!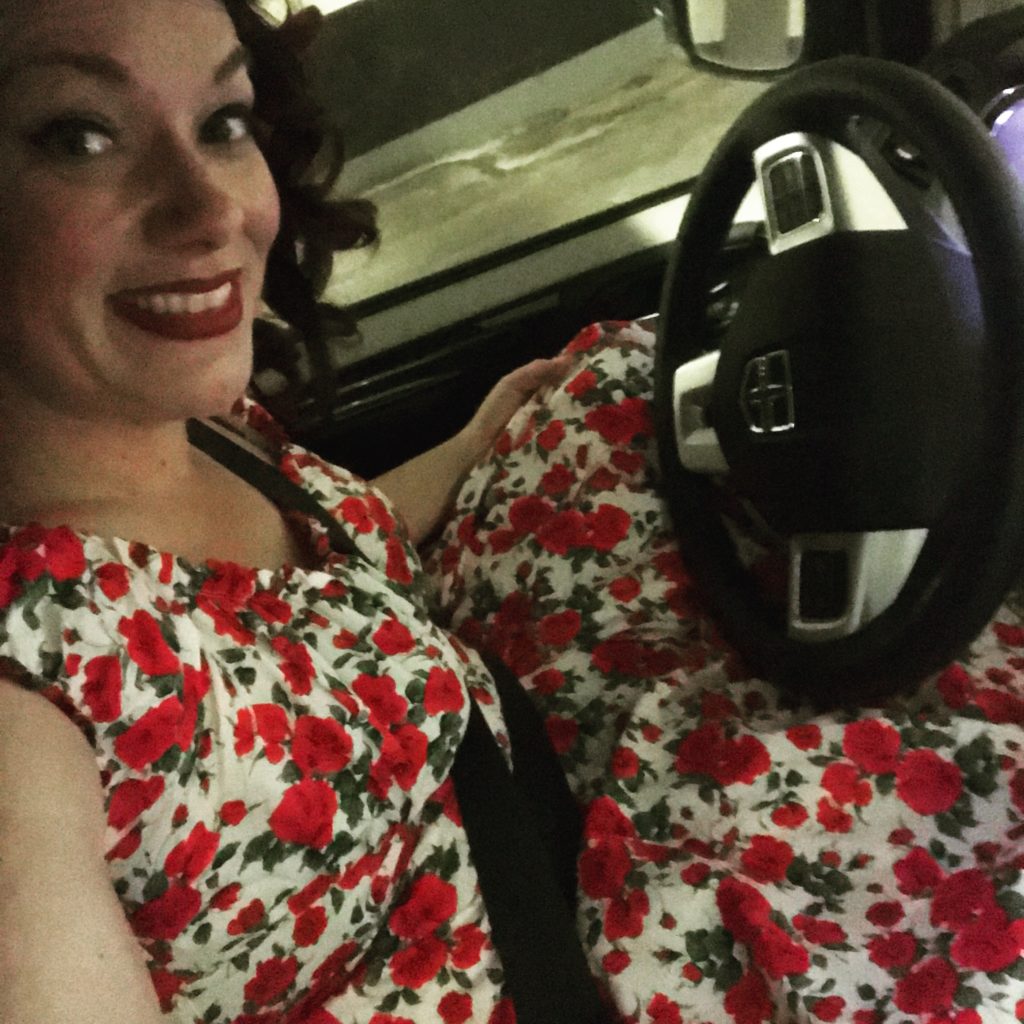 The other one was held in lovely Port Dover, Ontario and led by Miss Victory Violet. Here's her Instagram which is full of vintage prettiness. We only went for the Saturday overnight, in hindsight it would have been fun to do the full weekend.
We arrived on the Saturday afternoon and I spent my time in the bathroom with her YouTube tutorials trying to get all Pin Up-ified to join the party that night. I totally had imposter syndrome worrying that the ladies who had sone the Saturday workshop were much more prepared and refined than I was. But I did alright.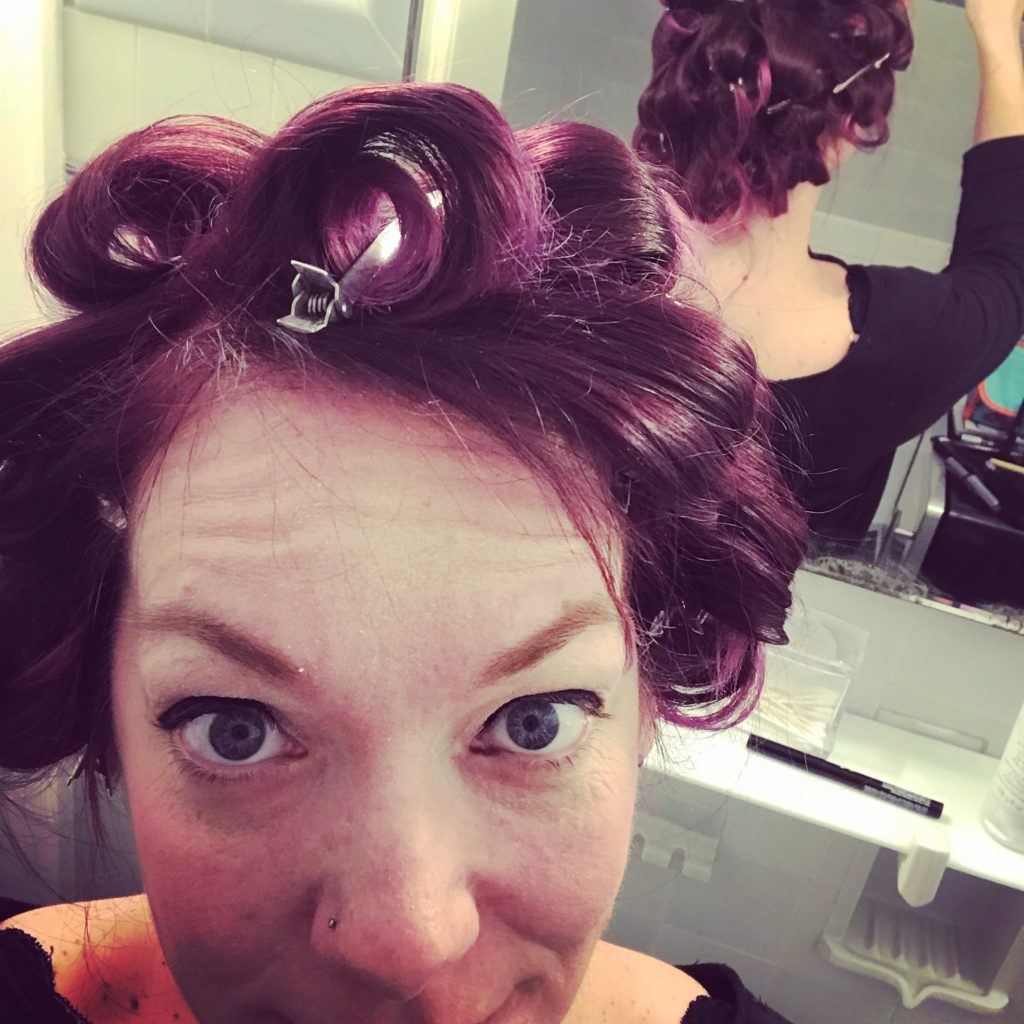 The labour of love in progress. Sure makes your arms tired! I did the heat set and pin it method modified from the overnight foam roller video on her channel.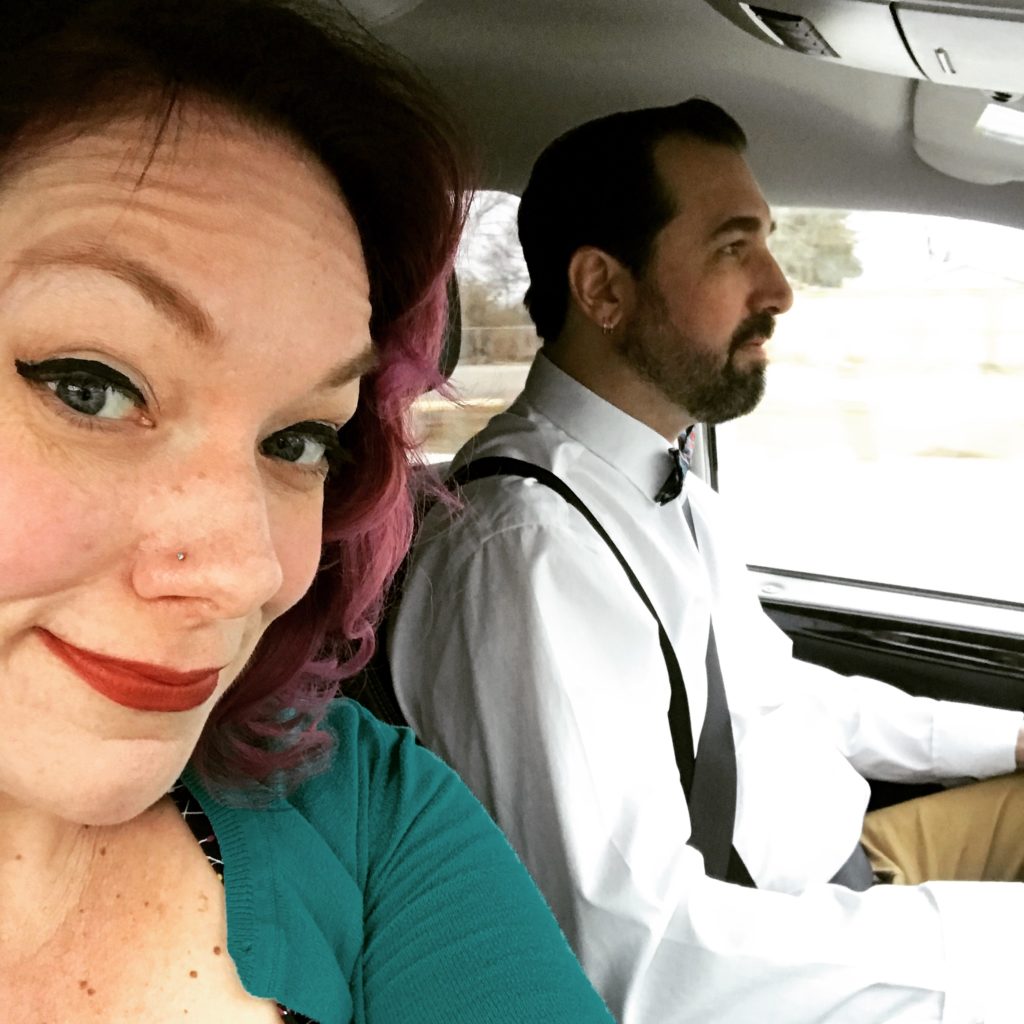 We spent the Sunday doing out hair and make up under the guidance, and with some free loot, from Ella.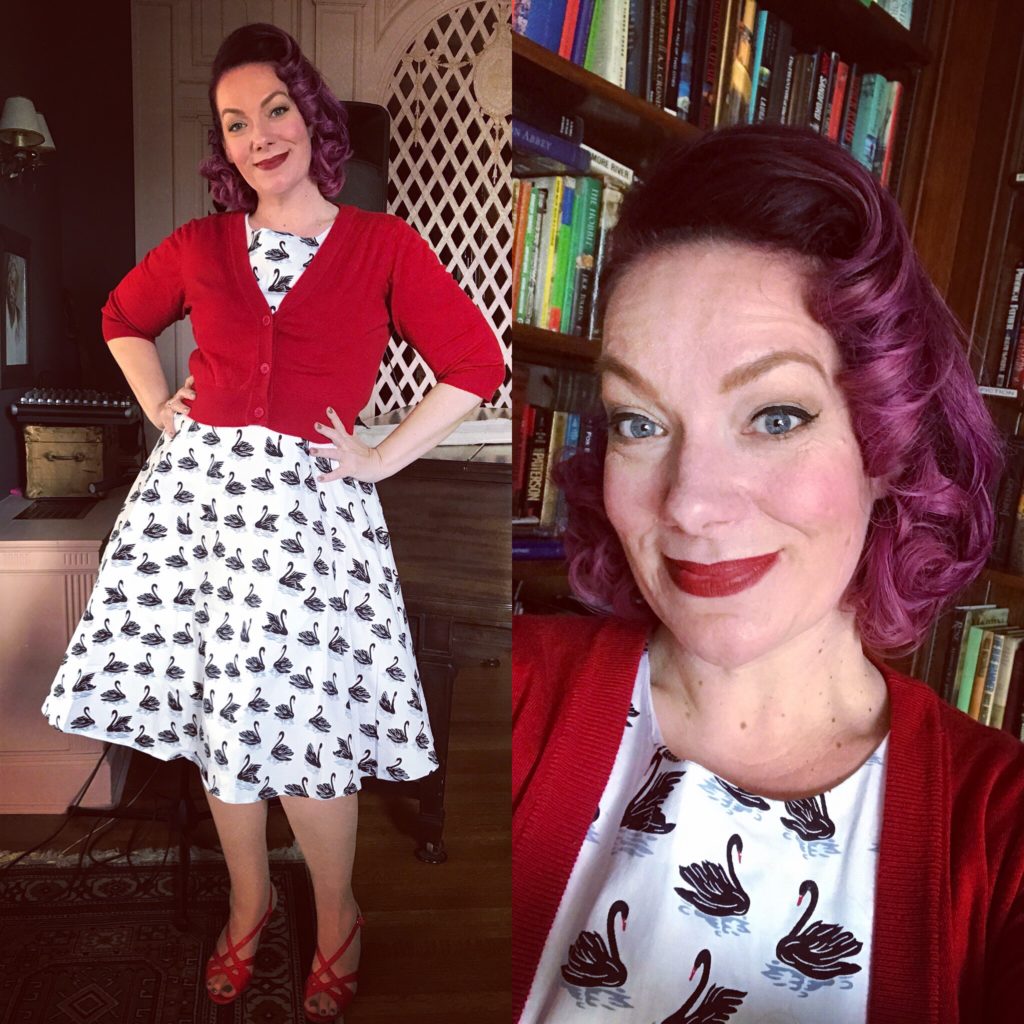 Ella was absolutely adorable, full of hair and make up knowledge and every so tiny!
When we all posed together we really looked like amazing, like you'd walked into a time warp or some such.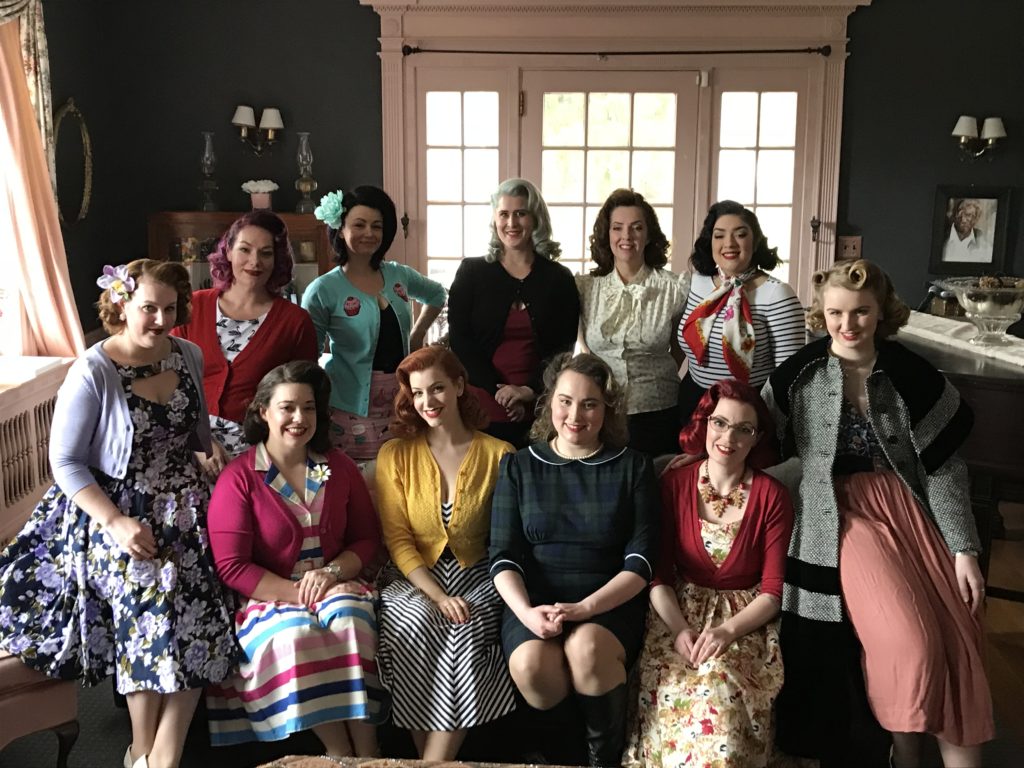 Again it was a bit funny because after we all posed all beautiful and looking like a blast from the past I switched to my jeans and a comfy shirt and we drove the 2 plus hours home just so I could have a shower . . .
I'm totally looking forward to signing up for her workshop again this year. Hoping it's at a time I can run away for the weekend too!