I'm still a tad in shock. I'm not one for running all over and entering giveaways, unless it's something I really like. Sometimes I'm just so behind in my RSS I miss the fun all together. Well this time, let me tell you, I'm super glad I went and entered because I won!!!
What did I win you may be asking . . . I can barely bring my self to type it I'm so thrilled, an embroidery hoop masterpiece from Lucky Jackson!!!!!
And I get an email saying go to the shop and pick one. Pick one. Seriously, how!?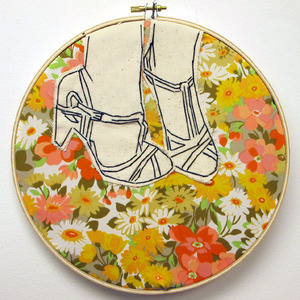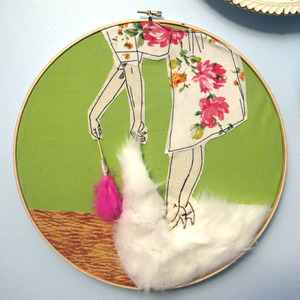 Lookit these things? They're fantastic.
People wonder how I have time to create so many things, I'm following patterns, or making 10 at a time, or spending 1 day madly crafting and not touching it again for a week. This lady makes one of these things every single day. I'm amazed. And then she says "how weird is it you won and I'm a fan of your blog?!" I love the handmade community.
You can see the works so far here in this Flickr pool.