I lugged the boys out last weekend to the Bailieboro Pottery & Glass Festival. There were some lovely things there to behold.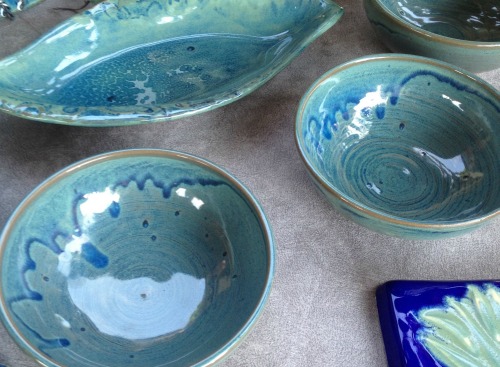 I must have been in a blue mood or something because anything blue was grabbing my attention.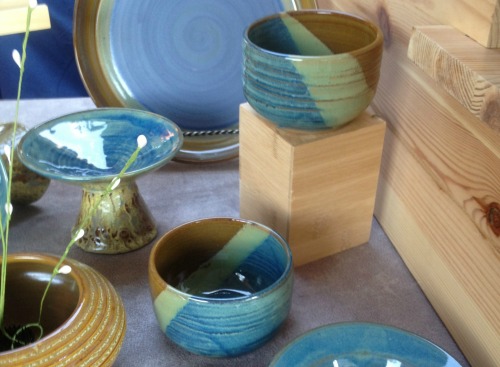 I left with this lovely rectangular piece.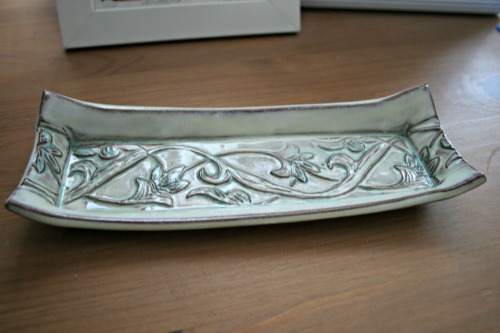 The design inside is so pretty. This piece is from Terra Dolus Pottery.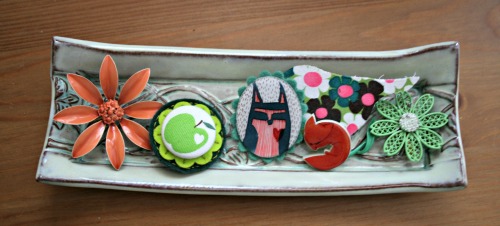 I decided to use it to keep all my little pins and brooches in.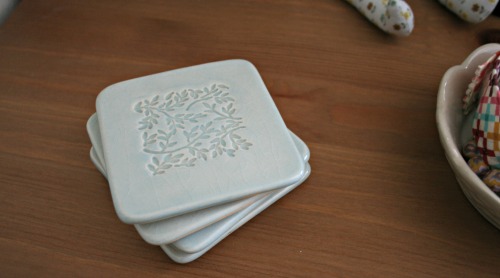 I also got these nice coasters from Blue Cheese Pottery. They're a really light blue/green colour.
The show was all around this church that houses an antiques store, very lovely stuff in there. The boys were so good on the car ride and even tolerated me stopping at a place called Barn Finds to look at neat stuff and do some thrifting.