I was hanging around last night with some people, mostly just to be in the company of others. They were geeking out with various games, roleplaying things and such and I was just happy to be out and about. I actually got to a lot of things I've been meaning to do. Things I wouldn't have sat down and done at home, I would have let myself get distracted by chores and such.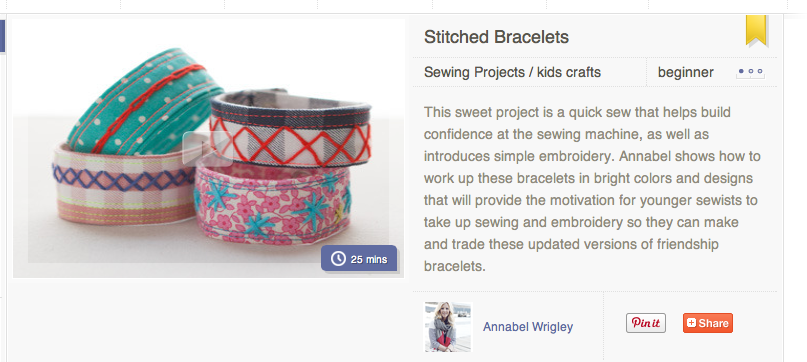 I watched some Craftsy classes, I read some of my online magazines and I watched a Creative Bug class. I watched this fun bracelet making class while I was out and then got home at around midnight, put the kettle on and started to find the fabric I wanted to use so I could take the project with me to embroider. But then I got inspired and decided to quilt together scraps and make my bracelet out of those.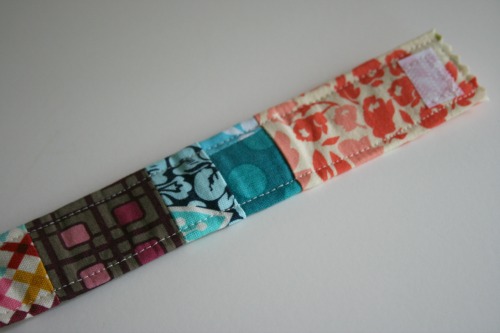 When I tried to insert a fun snap I discovered my bracelet was too thick. I chose a thick interfacing so note to self not to do that next time, but also I think the quilting, depending on where you had seams, would effect the snap being able to work too. I had to resort to velcro, but it still works. I was going to add a fun wooden button to it too but I think that would make it too bulky. Can't wait to give another one a try.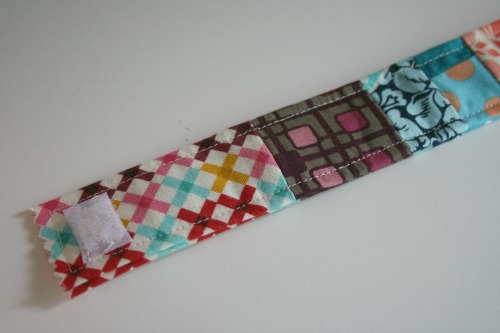 Now of course my favourite section is the sewing classes, but there are lots of fun other classes to watch too.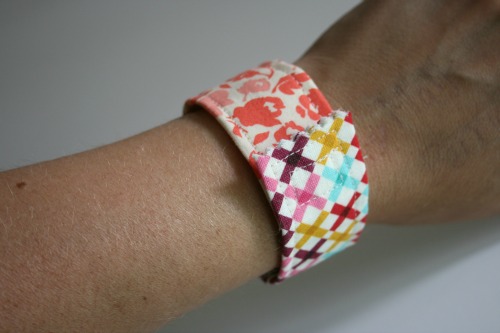 And yes, I write notes on my hand. Had to remember the mall and berries today. It was super important.