Had a bit of a crummy evening the other day. So while the kids were running around with friends and otherwise occupied I decided to be creative.
There are so many fun classes on Creativebug, I've made and learned so many things. Creative Doodling with Pam Garrison was exactly what I needed that day.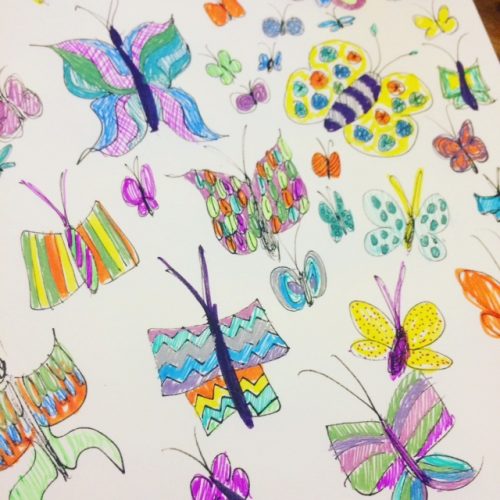 Here are my butterflies. I did have to work a few times to stifle the urge to compare them with Pam's seemingly effortless doodles, but she is a pro and I got over it.
I shared it on my Instagram and *both* she and Creativebug liked it so I can't be doing all that bad!
My kids and I also got our sketchbooks out while my leg was still all castified and healing and we all did some of Pam Garrison Drawing Challenge. It was a fun activity to do together.
You should check the class out, or some of the other great ones on there if doodling isn't your thing (although I think you could be swayed between this class or one of Lisa Cogdon's like Paint a Geometric Star)
You can see them all at Creativebug.