I'm completely and utterly enjoying my Craftsy Patchwork Quilt as You Go class, it's ridiculously fun and informative.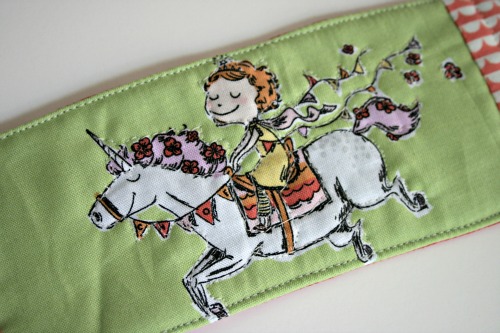 I'm still working on my bag but I was looking through the mountain of scraps that was laid out in my workspace and I glimpsed this girl and was insipired to use the techniques to whip up a scrappy cup cozy.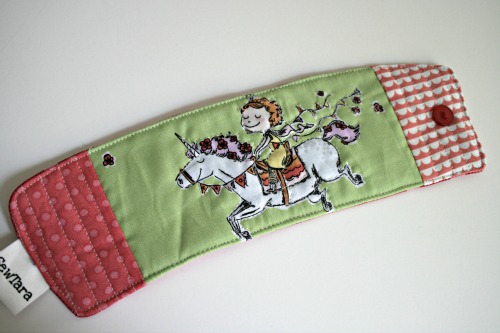 I even got brave and tried some free motion quilting outlining on the girl and unicorn. I wasn't very precise wiht it, just wanted to sort of go around the outline and big features. It's such a cool effect. It didn't take long to quilt some straight lines and free motion parts but boy does it make a big difference on the cozy. Sort of turns it into a little one of a kind work of art!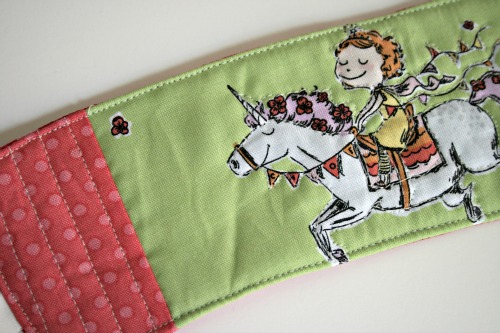 I think I may have found a new favourite quick and scrap busting project!