It's been a pleasure to have these lovely ladies hang out on my blog for the month of March. Thank you all for taking time to contribute to this post, telling us all what you're looking forward to this spring and for your generous coupon code and giveaway offerings!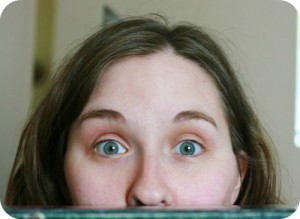 Hi! My name is Shirley. I am a 29 year old from Hamilton, Ontario, Canada. I am a wife and a mother of 2 exceptionally adorable children (though I may be biased in that opinion!). I own the creative business The Orange Windmill, where I sell leather journals and notebooks. I also run the blog, Trees.Hides., where I write artist features, inspiration, link-ups, finds, family posts and goofiness. Come on over – I would love to see you join in the fun!
Etsy Shop | Twitter | Facebook | Google+ | Pinterest
I am pleased to offer 15% off in my Etsy shop to readers with the coupon code: SEWTARA15
I am looking forward to being able to go outside without a heavy winter coat on. It was warm enough today to not wear a coat at all, and it was lovely!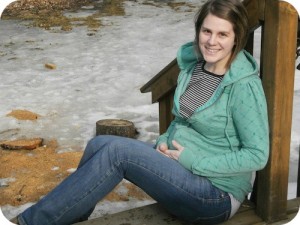 Hi, I'm Margot. I'm a country living, want-to-be Newfoundlander, and soon-to-be new Mama. Currently, in between baby preparations, I spend my time sewing, baking, and getting my garden ready – I am so looking forward to the journey that lies ahead of me, won't you stop by and say hello :)
Coupon: NEW20 for 20% off, because I have two new lines being added this month!
As we move into spring, as well as the beautiful blooms and bright colours, I am so looking forward to sandals, skirts and shorts. Bending over to put on socks/shoes is getting a little tired, and difficult. Only 8 weeks until the due date!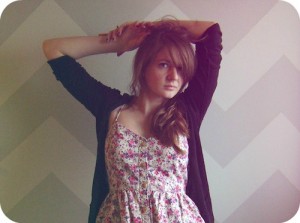 Hey! I'm Jessica, from My Love is Growing. I love making unwanted things look pretty and functional again. Last August, my husband and I purchased our first house, an 84-year old charmer that needed a little bit of love. Right now we're working on renovating it into the perfect starter home. Follow us as we tear down walls, change out light fixtures, pick paint colours, install cabinets, well pretty much anything relating to a renovation… We're learning a lot as we go and love sharing our story with you!
This spring, I'm looking forward to seeing what I can do with my house since it'll be our very first spring! I'm hoping to plant new shrubs and flowers, give our front door a fresh new look and finally buy a bbq for grilling season!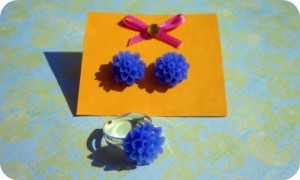 Hi! My name is Celeste and I'm 29 years old. I've been married to my best friend for 5 incredible years now. No children yet, but we do have a cat and dog that we view as our kids. I love to create cute jewelry, adorable hair accessories, and lovable felt creations.
Some of my jewelry is 50% off during the month of March.
This spring I look forward to my creativity to be motivated by the Spring weather. I opened my Etsy shop during the Winter, so I'm excited to see what bright colors and new creations will develop in my shop during Spring.
Please visit these lovely ladies, if you find something you like let us know in the comments!