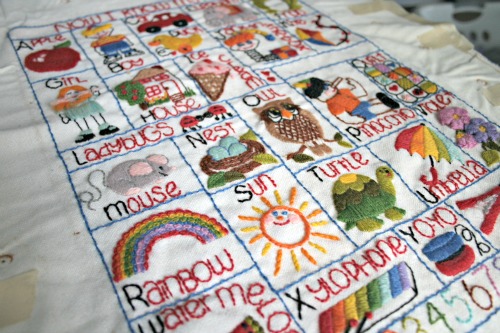 My friend and I spend Friday night hitting the not in Canada stores and then spend Saturday on a thrift fest. We hit about 6 different thrift stores before stopping for dinner and our drive home. We found a Salvation Army and it seemed to be a depot or big drop off one, there was a big garage for all the trucks to pull into and also this "AS IS" building. The big sign said it closed before the store so we headed in there to check it out.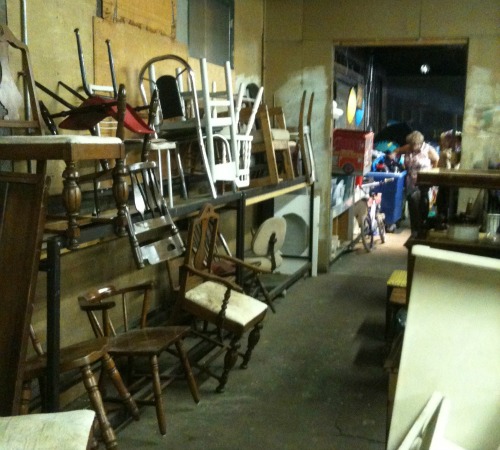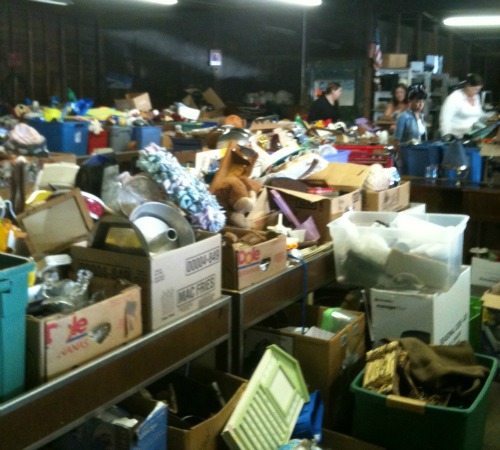 It was soooooo strange. It was just a big warehouse type space, with an open roll up garage door to get in, and the stuff was just piled and piled on the tables. There seemed to be some attempt at organization, like a bunch of crutches piled in one corner, but other than that you just had to dig. It was so crazy and cool at the same time. I tried to nonchalantly snap some phone photos.
I did find this amazing creation.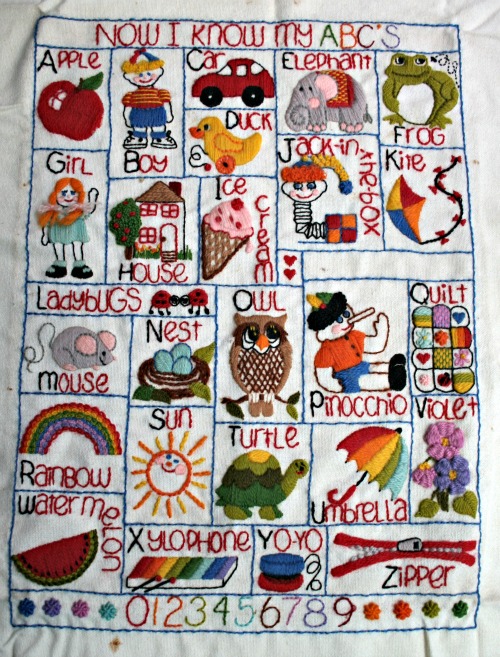 The price said $3 but when I went to pay she said $1.25, it was all very mysterious. But even for $3 I couldn't pass up the crafty awesomeness of it, and all that work someone put into it, it's crazy.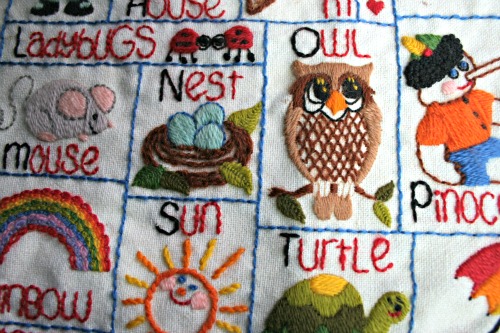 The details are so cool. I have no clue how old it is but here's a shot of what little info there is on it.