I was asked by someone if I could make their friend a tea pot cozy that looks like the Death Star.
I totally was up for the challenge.
I Googled an image of the Death Star and was all prepared to hand stitch with embroidery thread when I decided to try that whole free motion quilting thing again. Here's an Instagram of things in progress.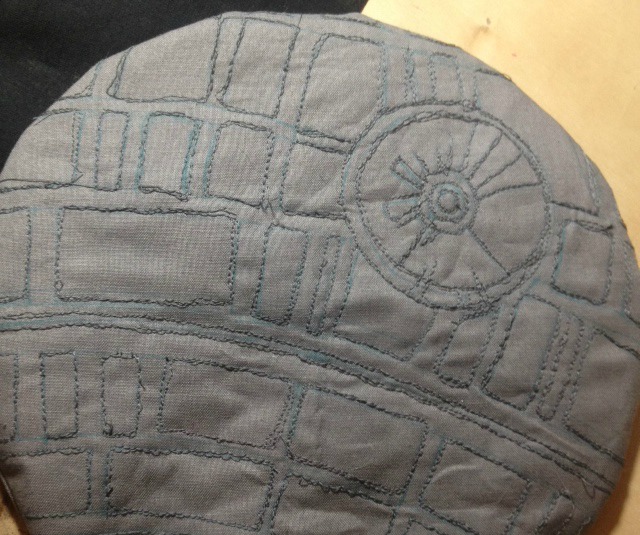 I wasn't happy with the bias tape I had on hand so I have to run out tomorrow but it's one step away from completion.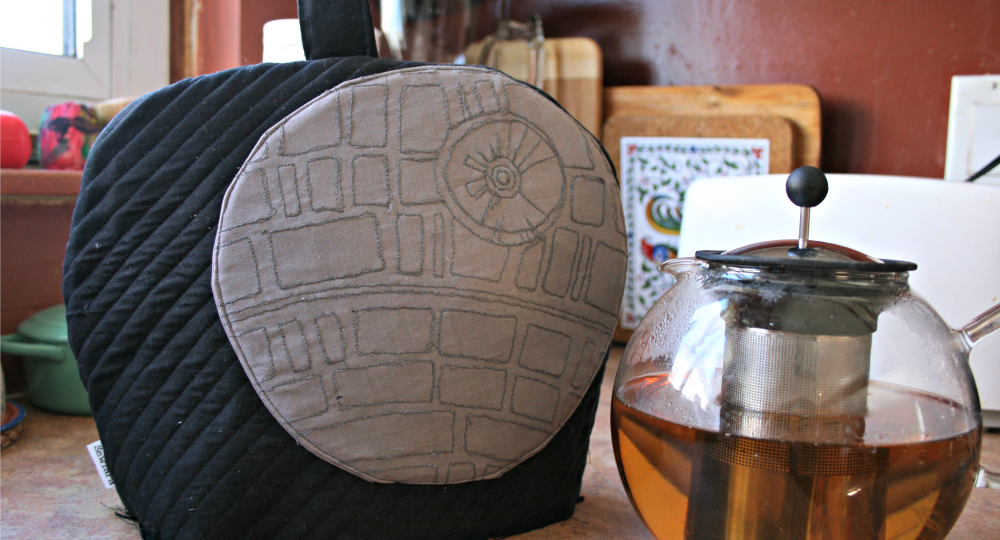 I'm super happy with how it turned out. I Googled some measurements and went with the largest size. Fits my tea pot perfectly so I hope it works for them! Can't wait to hear what they think of it!