Well after I finished construction on this on Sunday I decided to make myself one. I used the techniques I learned in this patchwork bags course from this wonderful lady when I made this bag. Using scraps I pieced together my own fun cozy.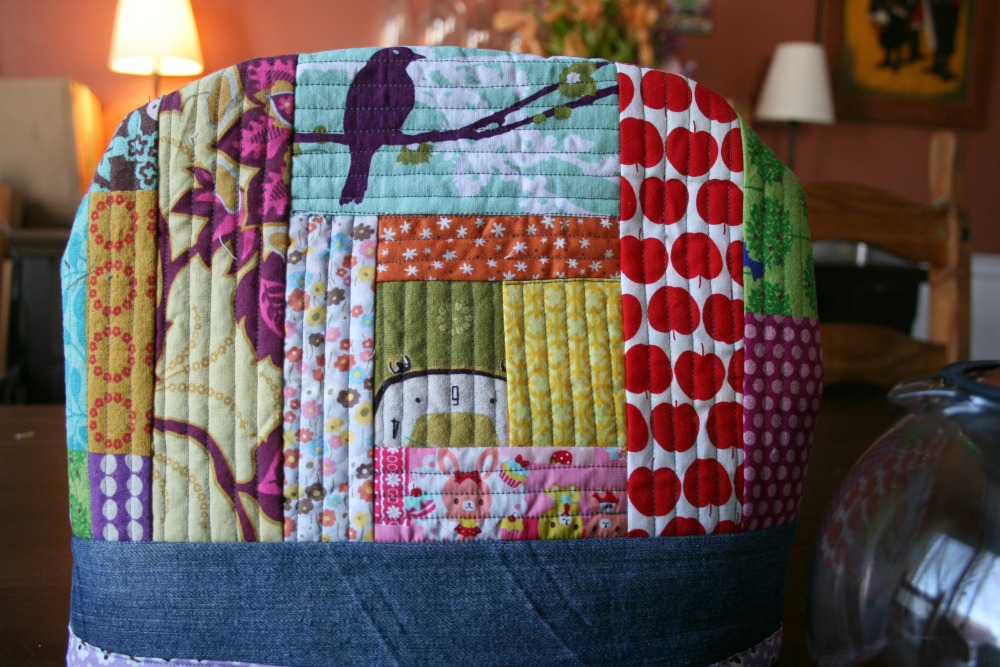 I even used the left over bias tape I made from the Tinkertote.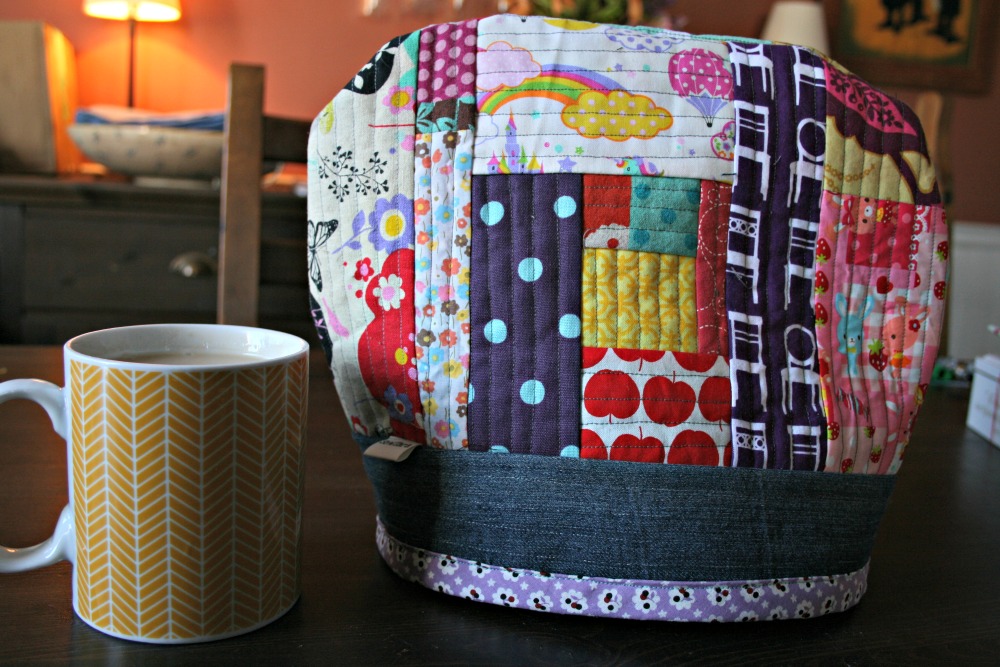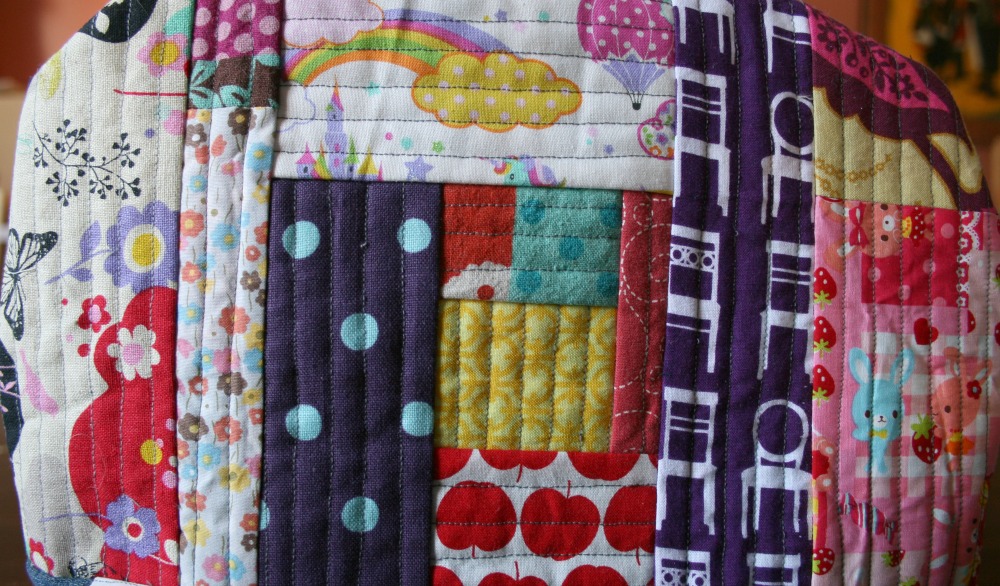 Keeps my tea pot super warm, for sale oh and funkily cute.