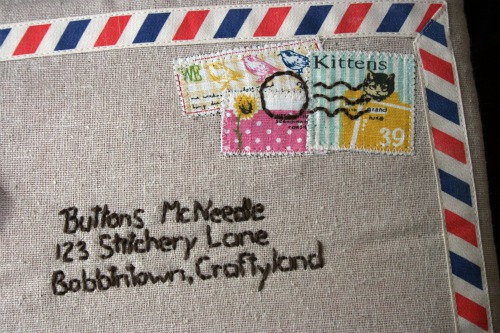 I've had this idea for ages and finally had everything to make it. It's so fun and I'm debating making it a PDF pattern, once I learn how to do that.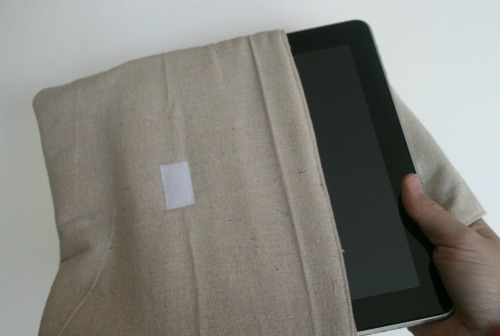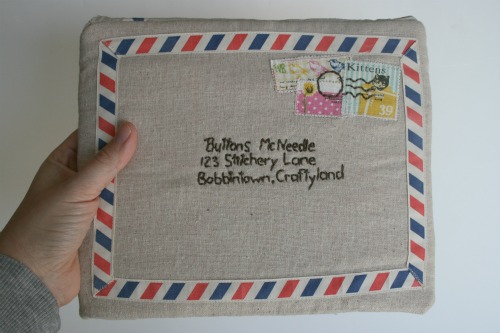 Joanna and I had a great time brainstorming a crafty address for the envelope.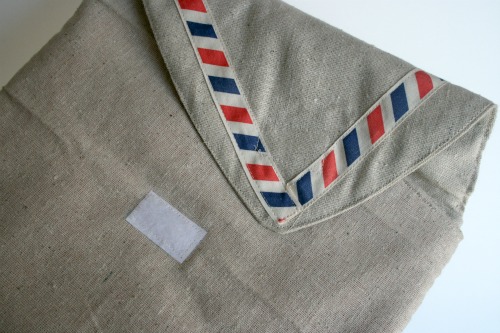 The air mail ribbon is available a few places on Etsy and I ordered some fabric covered in stamp images and cut out some fun ones.