So many months, so many WIP's in my craft space, so much time lost, so many ideas! Well it's time to get cracking! Since I'm off for the summer I should be able to handle this blog thing I've missed so much and the creative addiction I used to have. Lost my way for a bit but I'm back to spread my creative wings once again, but I'm going to try to do it in a realistic way. Isn't it just the worst to make promises to ourselves that we can't keep and raise the bar so high it's impossible to get there. New leaf, new plan.
I spent time on Canada Day, translation July 1st, wandering the arts and crafts tent display at the Cobourg Waterfront Festival and I was apparently in the mood for some art because I picked up a few gems.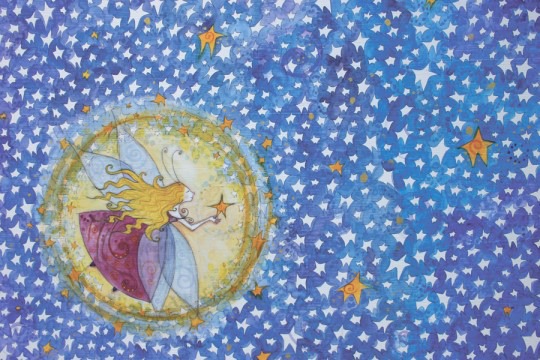 I walked away with two prints and a pendant necklace from Moon House Art. She has an Etsy shop as well, I picked up a fairy print, the fox in the woods and a pendant with this image in it.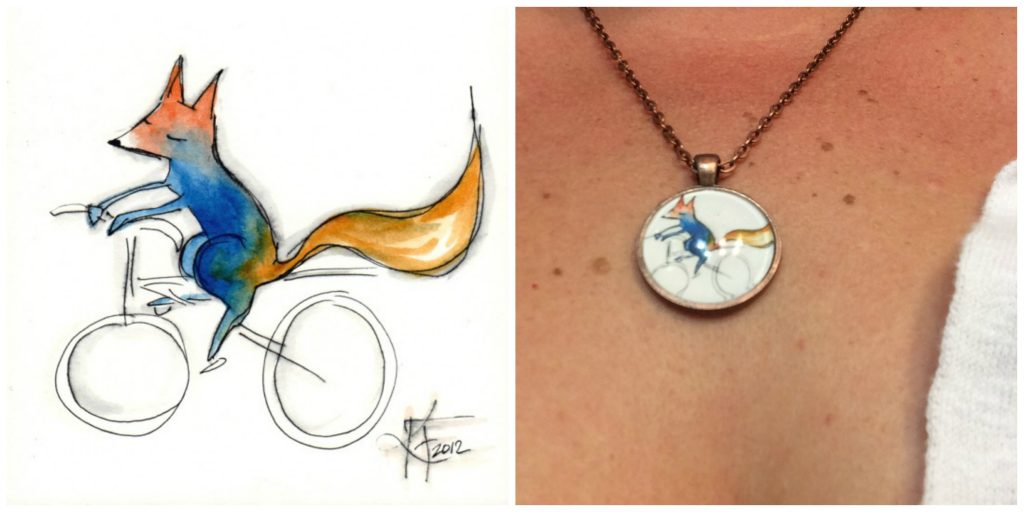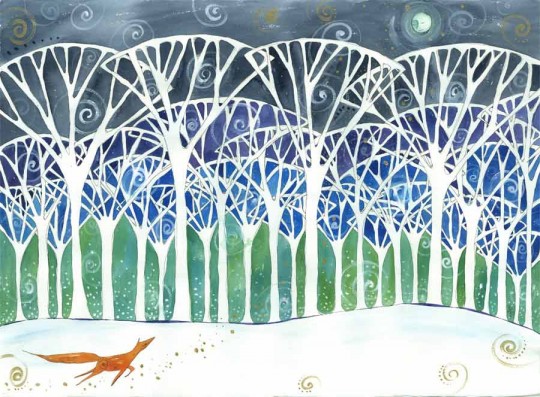 I also fell in love with Cori Lee Marvin's work. It's breathtaking. I love watercolours and used to paint them often, something that I haven't done in ages and ages. Her work is super realistic and absolutely amazing. She also has an Etsy shop.
I picked up this print, shocking I'm sure.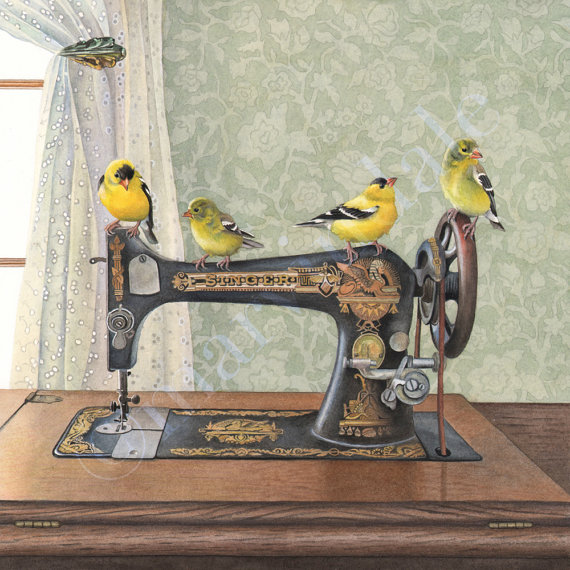 I'm also going back some day for this one, the colours in person are beautiful and I figured together with a sewing machine it was a good pairing for a crafty sometime blogger!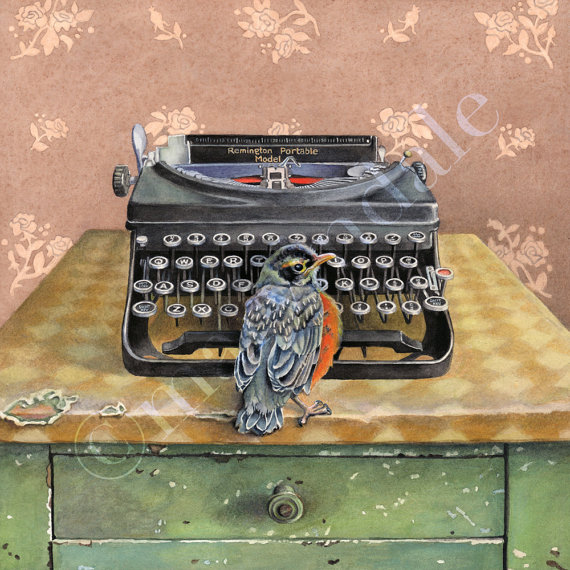 It was a super day browsing crafts, chatting with creative people and expanding my bedroom art wall (soon to be three walls because I have an addiction!)