Last year I made this cake for my darling husband.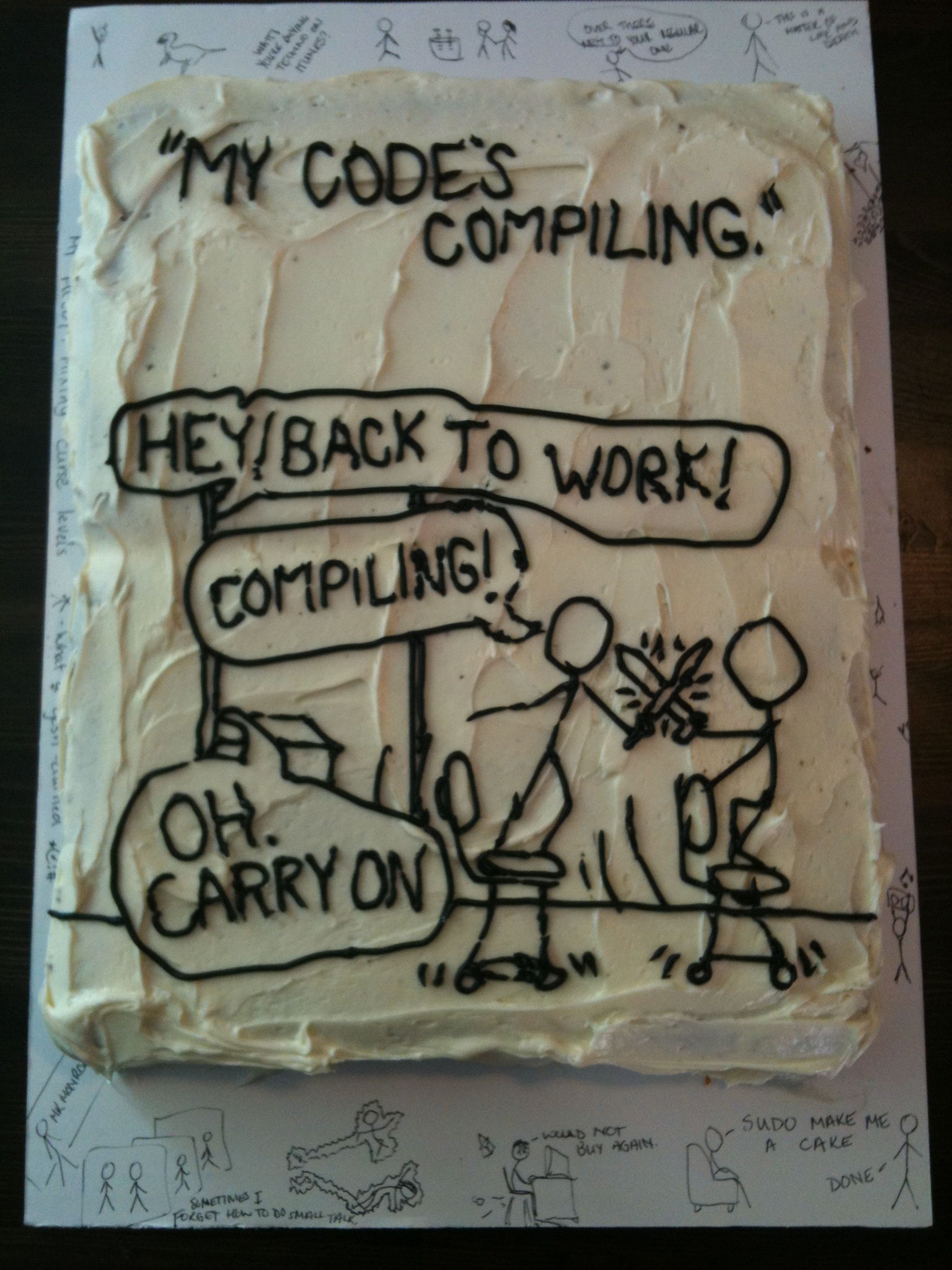 I just stole it from here.  I also doodled other little bits of the comics that I knew he liked, adding my own little geeky joke to the bottom right corner.
Hubby was absolutely thrilled! He instantly posted it on Reddit, and the world (well of geeks) started to notice. It got a bunch of  comments on Reddit, ended up on Digg as well. The image got over 150 000 hits!   Waaaay more attention than I thought, I was just baking my honey a cake he'd like.
His birthday is quickly approaching and I have nooooooo idea how I can compete with last year's cake :(