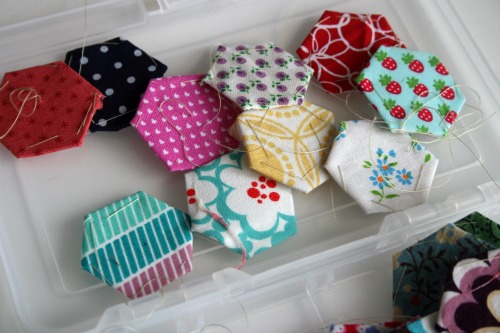 Like a lot.
They're ridiculously addictive.
I was inspired by Rachel's hexie kit I stumbled upon while Googling hexies and sort of put one of my own together. I thought I had a punch but it appears I have every shape but a hexagon, it figures.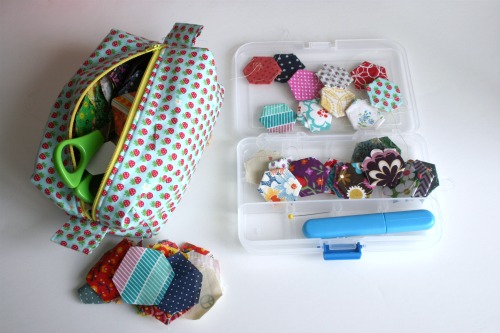 The pouch houses all my hexie worthy scraps, scissors, thread and the paper pieces. Then I keep my other scissors (why two? who knows) in the other container and plunk the finished hexies in there. I had a bunch that I've already sewn together but they've already moved down to my production area (aka corner of the basement).