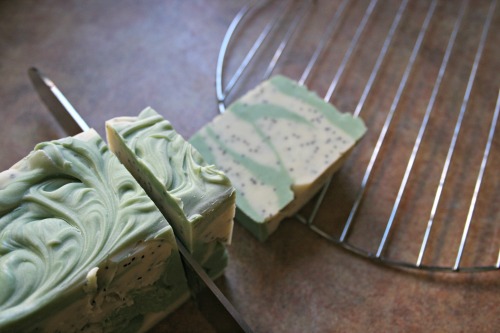 No really! And it was so cool!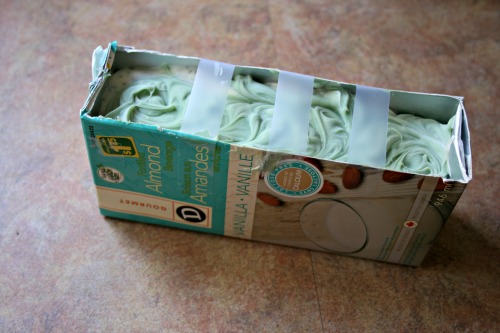 With the help of Claire at Homespun Dazzle who taught me the great and mysterious ways of soap making, not to mention provided the supplies, I have hand crafted some pretty awesome* lime poppyseed soap!
*opinion may be biased.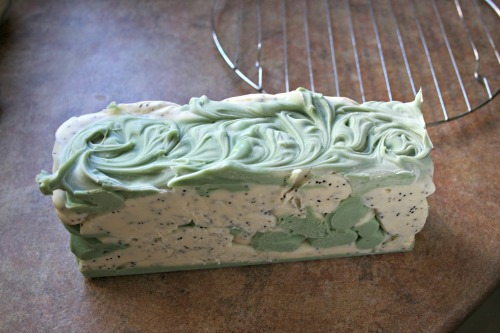 The giant brick o'soap I had once I peeled the container away. I was attempting to make a swirly design, it didn't really turn out that way but I love how it is.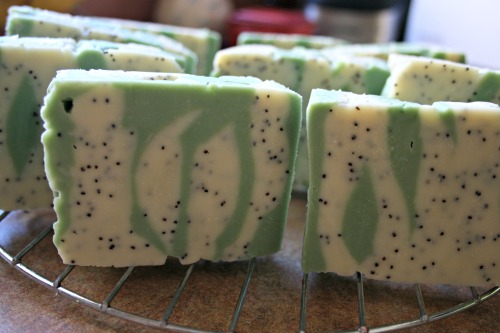 It smells great, looks fun and the poppyseeds add some texture. Now it just has to cure in my kitchen for 6 weeks before I can use it. Crazy huh?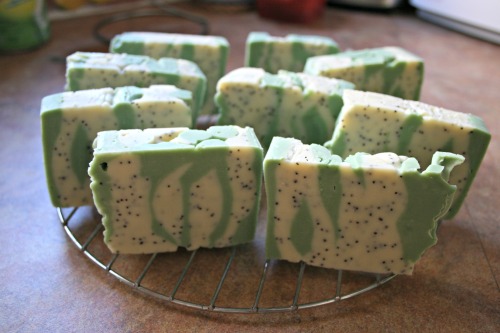 She also makes *amazing* soy candles. I mean it, literally amazing.