First off hello to all the new people from Wild Olive! Take a look around. I felt the need to post my last post, not remembering it was giveaway day, usually I'm much more bright and cheery. So pardon the inspiring deep thoughts. On to some fun?
Note: These aren't terrible pictures, honest, keep reading.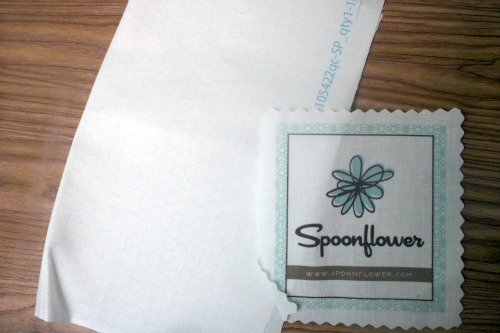 I love Spoonflower, the idea is so great and all the lovely creations are even greater. While clicking around the last time I was there I got to thinking, 'hey I can probably do this!'. So I uploaded a square of my blog background design, the pink honeycombs. I thought it would be really neat to make something using that. See the lovely pink honeycomb print on the fabric? . . . . Yeah, me either.
Guess there's still some things I have to learn about graphics. I did go back and played around with some of the settings and I think I've successfully darkened it. The test swatch will tell me. Hurry up snail mail!