So Monday night I wandered around Toronto as part of enjoying my first night ever in the history of Mommyhood that the boys were out of the house with daddy for just over 24 hours! Strangely I choose to head into the city for the evening instead of enjoying an empty house. I wandered around and took street cars and subways, had a burrito and walked and walked and walked. But it was all worth it because eventually I arrived at The Workroom.

If you live in/near Toronto The Workroom is a craft and sew place that lets you make use of the studio by the hour. They've got sewing machines, sergers, cutting tables and other crafty people hanging around. The exciting part for me was all the pretty fabric they have for sale. Oh and sewing books, and Japanese craft books. They also have Amy Butler patterns, Colette patterns and some other goodies I can't remember now.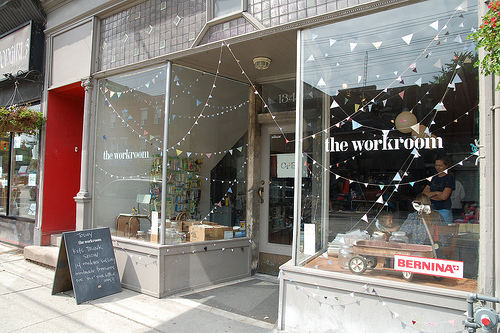 They sell some lovely fabrics and have a whole pile of shelves full of fun fat quarters. Of course I left with some goodies.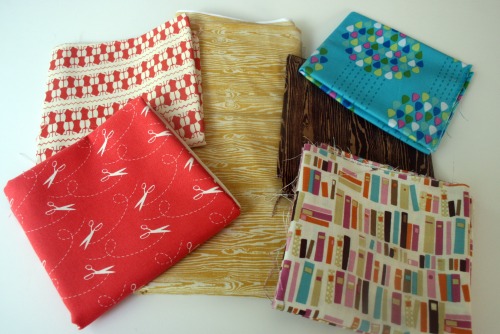 There's also a blog if you want to check out some of the things they're up to.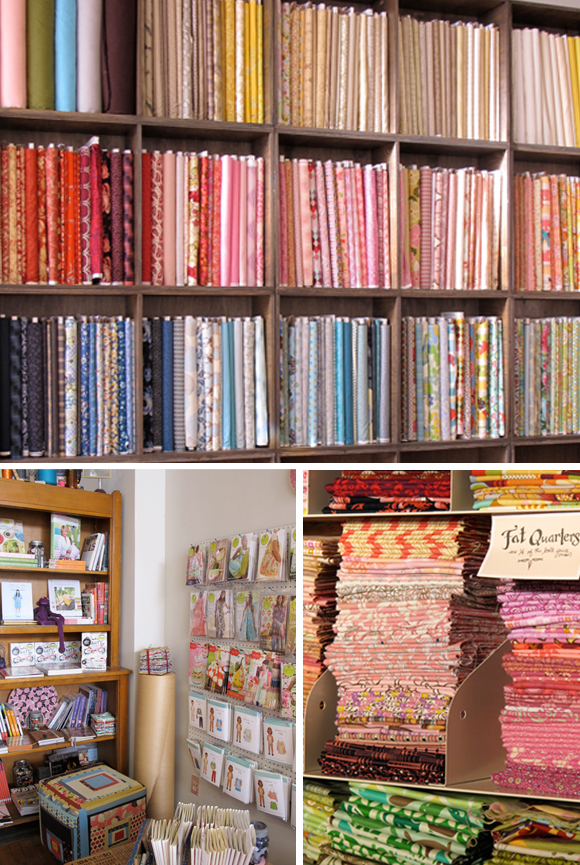 Images stolen from here, here and here. I felt silly asking to take pics with my iphone.