Made this last night as a way of productively procrastinating. I have to make even more cozies than I thought now that I have to replace the load I took to Cup of Tea. I've also got some orders in the last few days to fill. I needed a creative break.
So I turned to my favourite pattern maker and whipped something up.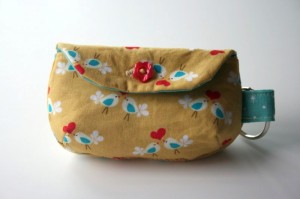 I added the button, which I'm not too sure about. I wasn't entirely sold on the velcro idea but I guess there's a reason Keyka Lou is the pattern maker and I just sew stuff!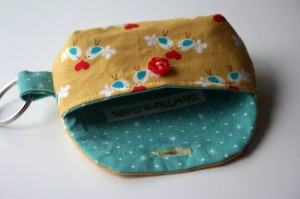 I'm such a creature of habit, doesn't it look familiar?