When my shop was featured I had some money come in and it was just my birthday and some lovely people gave me money too so I decided to treat myself to some of my Etsy wishes. Since I have a tote/purse/bag weakness I stumbled upon, and fell in love with, this bag from luckycann.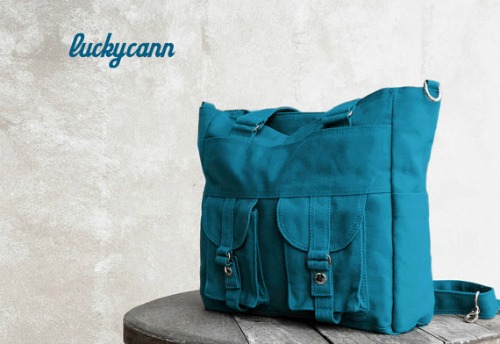 I had a terrible time deciding on the colour I wanted.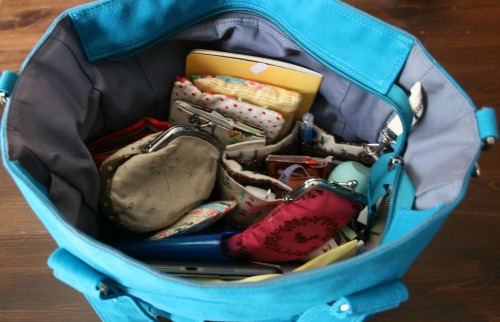 Now that it's arrived I'm totally in love with it and want to order more colours just because!
Just for fun I wanted to share what I actually carry in my bag! It's funny when the bag I'm using is one I've made myself because when people ask "Did you make that?" I usually answer with "Yes and this and this and this and this . . "
Clockwise from top left – budgeting envelope, coin purse, wallet (pattern here), notebook with cover (tutorial here), purse organizer (pattern here), thing I put my earbuds in (pattern here), sunglass case, pencil case (pattern here) and in the middle, of course, my cup cozy!