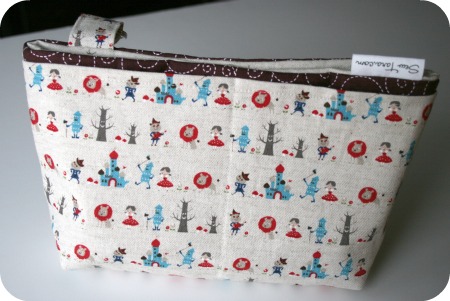 The kids went for a sleep over with Grandma and Grandpa so we had some time to ourselves, went to a movie, had some sushi and came home to goof off!!  I spent some time reading about screenprinting VS purchasing a YUDU.  I think I'm going to try setting up my own little screen printing nook.  Everything should go well.  I also decided to make myself a purse organizer!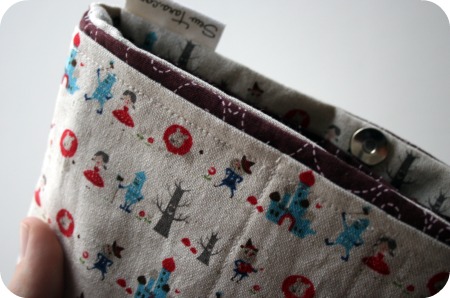 I ordered this pattern from The Crochet Diva a few nights ago. It was really easy to follow and I love the results.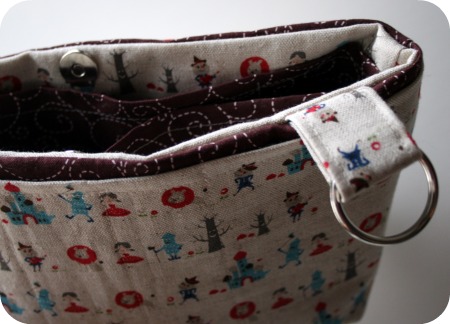 I used some awesome Japanese fabric I have with a Wizard of Oz print. Having a fabric addiction is sort of horrible. I was so torn between, "I don't want to cut it!" and "Well what's it here for if I'm not going to make something with it?". I took the plunge and decided to cut into it.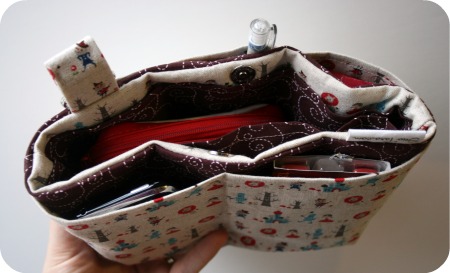 And now for the action shot!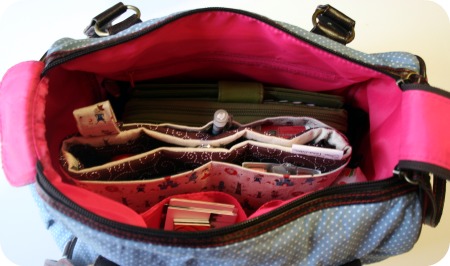 I also ordered the modernish messenger bag pattern.  Perhaps I'll get to making that in the next little bit.