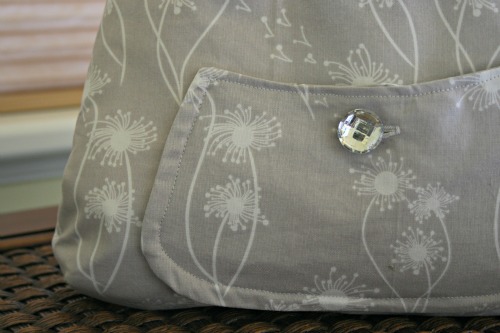 I finished this bag a little bit ago. It's made with a Michelle Patterns pattern. My best friend started it when I started my own bag, we were working together. But then she left it here and so I went ahead and finished it.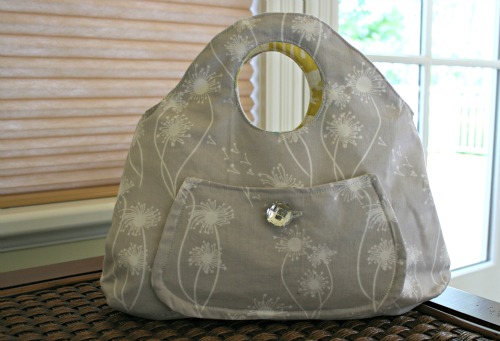 It's great fabric and the colour combination is really nice, yellow and grey, love it.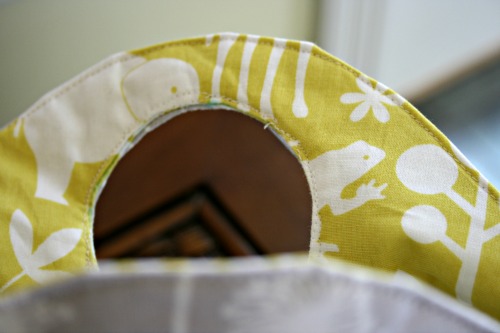 It was a fun quick project to finish and it was nice to put a smile on her face by pulling out her finished bag. Isn't the blingy button great?