Thanks to finding Blue Calla I have now found Keyka Lou, which is where she gets her patterns. Downloaded the bracelet bag pattern the other night with my friend, figuring we'd make it together. But then of course I've gotten ahead of things and cut it out already. Too excited to try a new project!
Here's what I've got so far.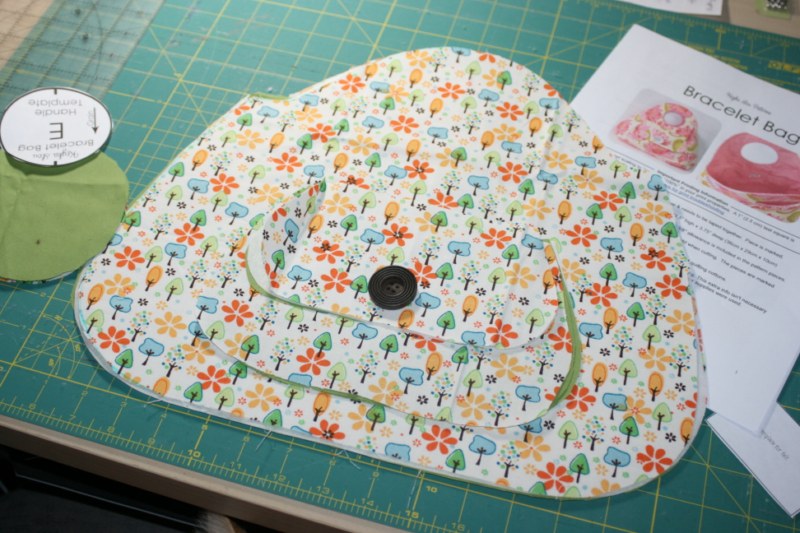 Just debating the button choice, I'm leaning towards the brown wood one. Any opinions?