Oh it's high let me tell you! She ordered some fabric from poppyseed fabrics on etsy and said a surprise was coming for me too. It finally arrived and today for our Tuesday night together she brought it out. It's some beautiful Michael Miller prints. She ordered enough to make the Keyka Lou bag and some fat quarters.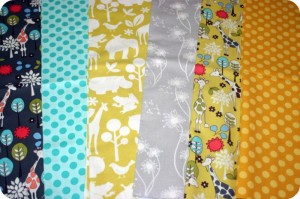 These ones are for me *little happy dance*  Trees AND giraffes, I love it.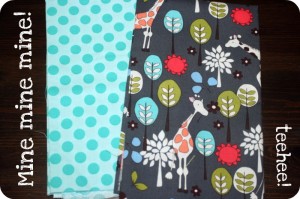 Now to find something I can make with them.