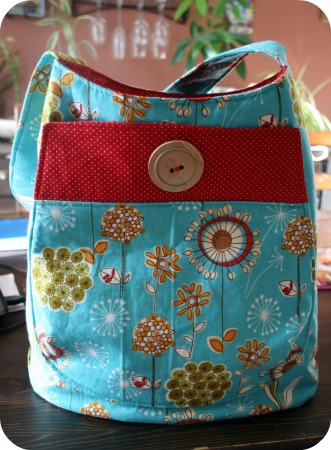 Woohoo!!! Months, I'm ashamed to say, after cutting this all out it's finally done!!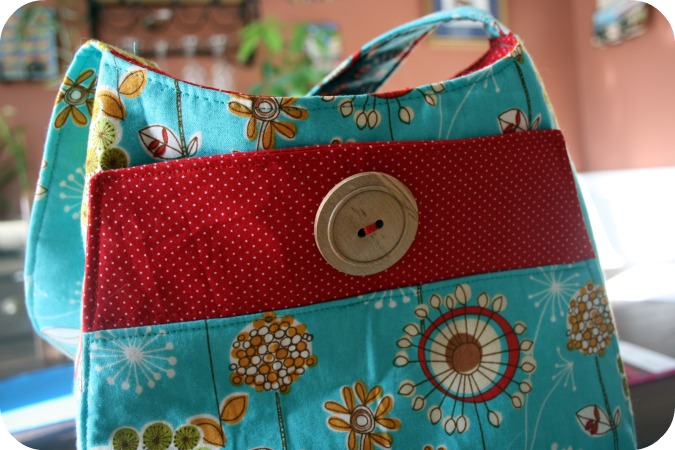 I also shamelessly tracked down the exact fabric Keyka Lou used in her photos, but look how lovely they are paired together!  Can you blame me?
It's Robert Kaufman's Dill Blossom and I cheated and just used some red with white polka dot stuff I had lying around.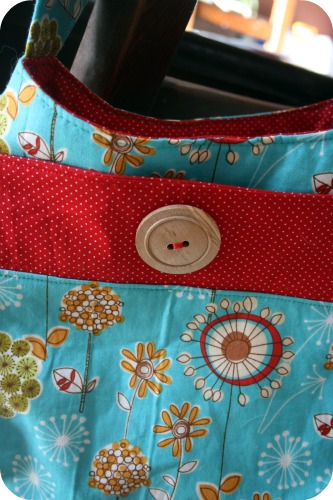 I had some wonkiness issues when piecing the lining together with the exterior. I fear I'm not a very precise and exact kind of crafter. But a quick email helped clear up the problem and I'm so happy with the finished bag.