Currently I have the afternoons of day 2 and day 4 off. This really kinda means nothing to you unless you work in my school board but I can translate by telling you it means I have Tuesday and Friday afternoons off until January 15th. It's kinda sweet. On Friday while everyone was getting their lunches ready I was heading out. "Are you going shopping!!?" Everyone asked. I was a bit puzzled "Nooo . . . why?". Then I was bombarded with 4 women telling me how they were watching the clock until 3:10, how they had been in stores on their way to work and here I was with the whole afternoon off and I wasn't even going to put it to good use.
I did have to run into the florist at the mall so I decided to wander into the book store. I have an ipad but I've debated an ereader for a while. It's really hard to read at iPad outside in the sun, it was pretty much useless by the pool on our trip to Belize last Christmas. So the mini Kobo was $30 off and only $49. So I picked one up.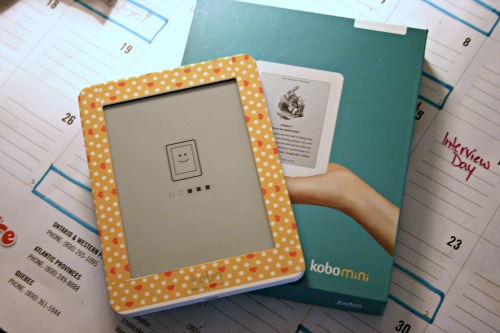 Of course I had to jazz it up once I got it home.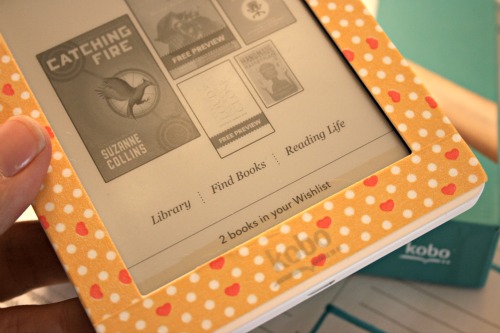 Washi tape I love you.
Also, I did a lot of Etsy shopping this weekend. A lot. Because, you know, you have to support handmade and all that . . yeah . . .