Although it feels like I haven't been very crafty lately somehow I've managed to create things.  I finally assembled my German juice pouches, from Spain, into a cute little tote that I now use as my work bag.  If work is at a school is it a 'school bag'?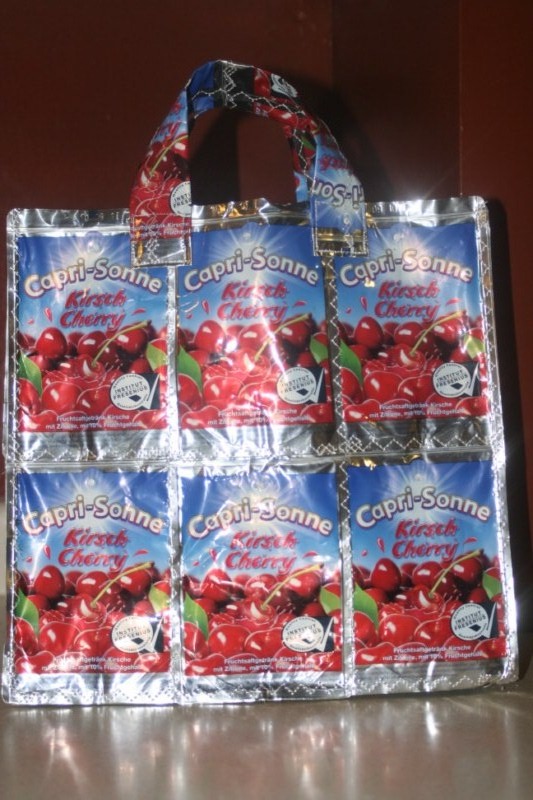 When I came upstairs with it my husband said, 'Oh cool, are you going to sell that one?'.  I nearly died, after all that drinking and saving and trying to explain with gestures to the maid at the resort the pouches weren't garbage . . . AND packing them to fly to England and then back to Canada!  No way.  This bag is mine!  Plus they say 'kirsch'!  How cool is that?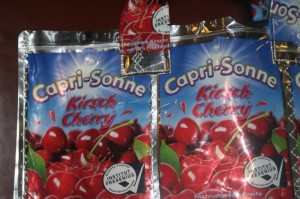 I'm going to visit my cousin tomorrow for the night, I'm packing the cover and some pages for Nate's counting book.  Some embroidery is needed so perhaps I can get that done while the gaggle of our 5 children play.  Here's a shot of the #1 page, there's a robot on it.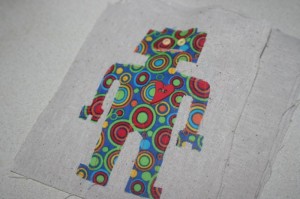 I'm taking her daughters some crayon cozies gone wrong, I cut them a tad too short and they only hold 15 crayons instead of 16.  They'll still like them and I figured rather than waste fabric I'd make them anyway.  I also made them  some little juice pouch totes as well.  Lately some of students in my class have been bringing them for lunch so the lunch lady has been saving them for me.