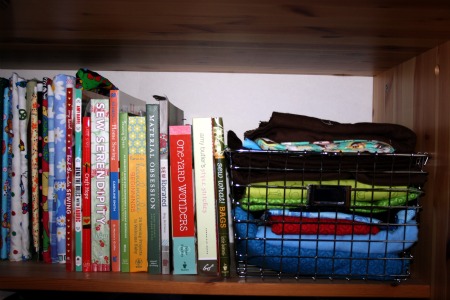 Last weekend I procrastinated from completing some last minute orders by organizing my craft area. Time well spent I must say.
When Nate was born I gave up my sunny upstairs craft room to move down into the basement, known as The Man Space at that time. First I had 1 table and my IKEA computer desk/wardrobe thingie. Then I had to buy another table . . . Then piles of things started to form. Then because my husband wasn't using his desk down here I sort of started to rely on that space, ironing and such. He wasn't happy. So I've been hard at work purging and tidying and cleaning up so we can both have a much more workable space that isn't an eye sore.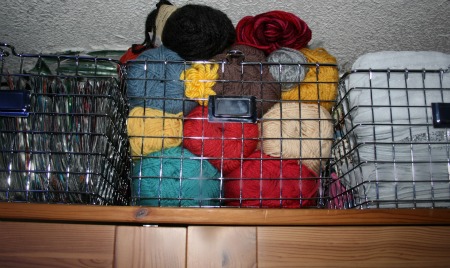 These are the pretty parts. I can't show the rest of the inside of the wardrobe, it's a bit of an avalanche of disaster. I took this advice and folded and wrapped my pretty and larger pieces of fabric onto comic book backings to make these little mini fabric bolts. It was $10 for 100 so they went pretty far. For some I used 2 pieces of cardboard just to give it a bit of added stability. Definitely one of the best little pieces of advice I stumbled upon this year. Beats stashing them in a fabric crush drawer!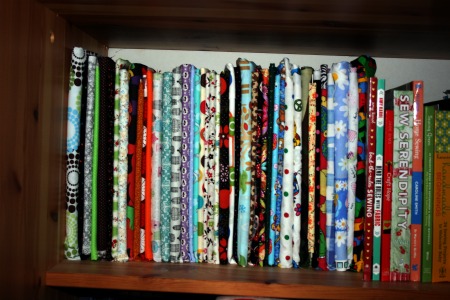 Now when you look through the little windows in the top of the doors to the wardrobe you can see my lovely fabric, books and the basket looking all ready to go. Luckily the windows end before the messy madness can be seen.
Sorry for the less than stellar photos, I really need to crack the code about taking pics in my gloomy basement.