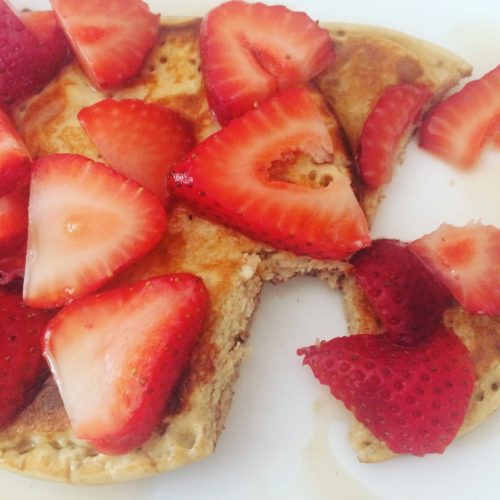 Well I've been on a mission to go hard core Keto lately and eating very low carb.  These pancakes are cream cheese based and really delicious.
It makes 4 pancakes which you can eat all at once or split into two servings.  They can also be poured really thinly to make crepes or put in the waffle maker to make fluffy waffles.
2 oz cream cheese
2 large eggs
1/2 scoop whey protein
1 tsp artificial sweetener
1/2 teaspoon cinnamon
Mix ingredients in a blender or with an immersion mizer.  Blend until smooth, wait a few seconds to let the bubbles settle.  Pour 1/4 of the batter into a pan, cook as you would traditional pancakes, cook about 1-2 minutes per side until golden.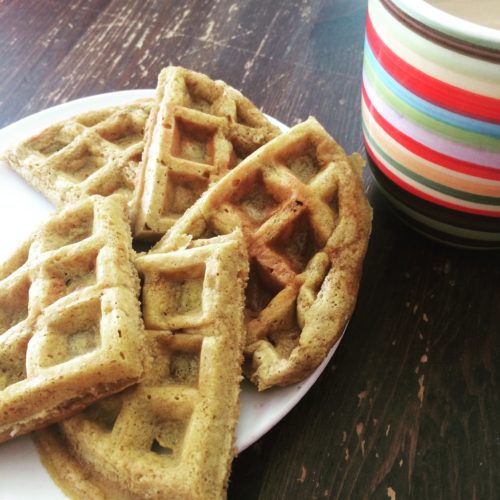 Garnish with a few berries, whipped cream or sugar free syrup if you're watching carbs.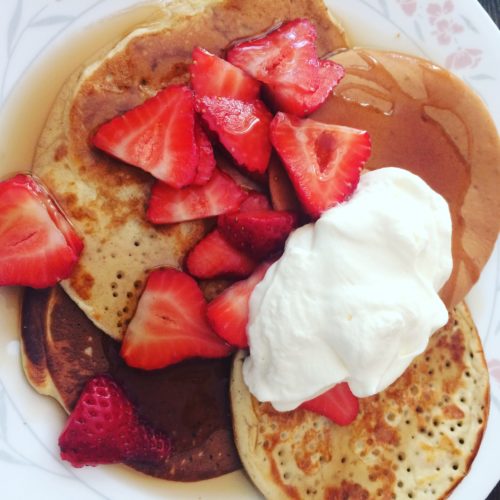 While this particular recipe isn't from The Keto Diet App I have made a lot from her book Quick Keto and her free online recipes.