Last week I pulled some late-nighters finishing some things for the boys.  I finally got to making them rag quilts. Nate's is all Lightening McQueen fabrics and Wesley's is this funky loud pirate print. Hrm, guess there should be a photo here. Too lazy right now.
I also made them some cute little bunnies using this pattern.  I haven't been able to take pictures of the ones I created yet because they're hiding in the basement until Easter.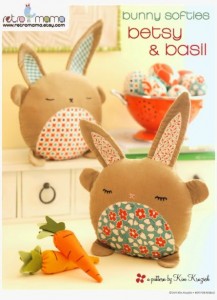 Aaaannnd I made Nate this cute little backpack using Made by Rae's pattern. Because I can never just make a pattern the way it's written I had to get a little more complicated and I added some fleece to the inside to give the bag some more stability.  I used a cotton print so it was pretty flimsy, she recommends a heavier fabric, I didn't listen. I added a little pocket to the outside too, for change or his library card, I don't know it's just a fun detail.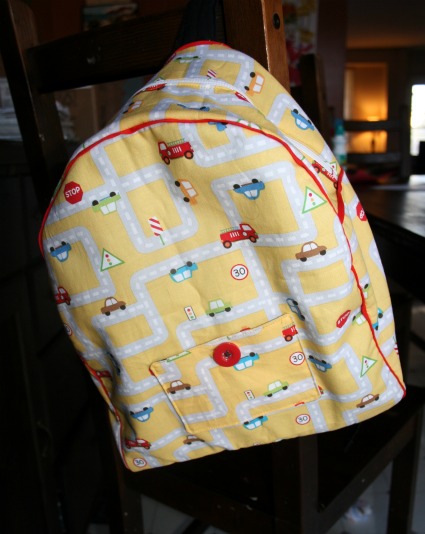 I've also been trying to use what I have on hand and not buy more stuff.  So instead of piping I used bias tape and positioned it just so.  I love how it turned out.  Nate loves to leave with a backpack when I walk them across the street to the sitters.  Guess he wants to be like his  goes-to-school big brother!