Here's our goofy little bunny and his big brother. It was hard enough to get a photo of one bunny let alone two!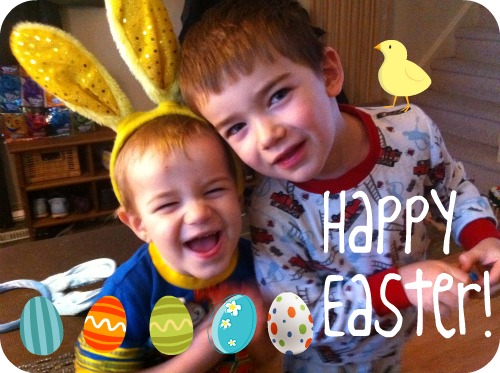 I made Wesley a lego bunny and set it on his night table to surprise him when he woke up.
Hope you're all having a wonderful day.