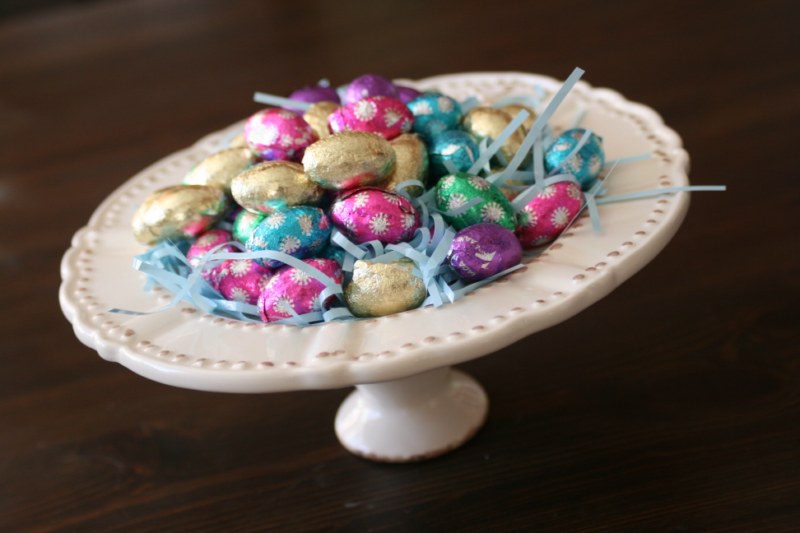 Made this cute little stand for our Easter/springtime snacks.  My friend and I have been on the hunt at thrift stores for the perfect pieces to make a cake stand.  While browsing Joann's last week she happened to pick up an egg cup and a small plate and we had an idea.  So we each picked up a cup and plate.  They were in a clearance aisle for 50% off!   A little bit of glue . . ..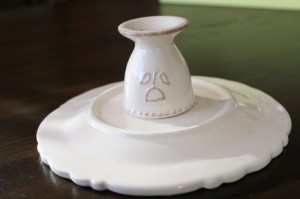 A little bit of drying . . . .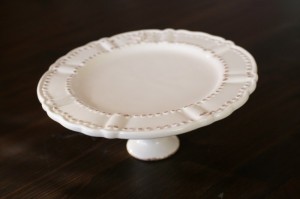 All ready to go, just add treats!