I went downstairs last night to make something that was consuming my brain.  I did the usual, 'oh I'll just work through 1 show and then go to bed' and as usual didn't go to bed until hours later.  After completing enough to get my creation out of my head inspiration struck while looking at some of my new lovely fabric scraps.  Originally I wanted to attempt the boxy pouch but quickly realized none of my scraps were the right measurements.  So I ventured off on a journey to make a lined pencil case type thingie.  And boy did it turn out to be quite the journey!!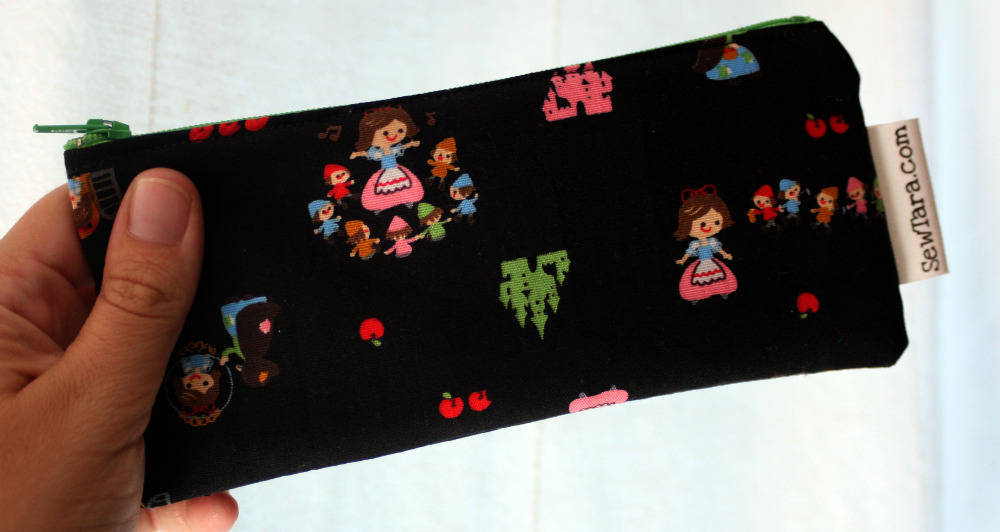 After much stitch ripping, brain scrambling and muttered potty mouth words I have a very sweet and cute Snow White zippered pouch!  I even got fancy and stitched one of my new labels into it.  Shout out to Jennifer for those wonderful little labels by the way.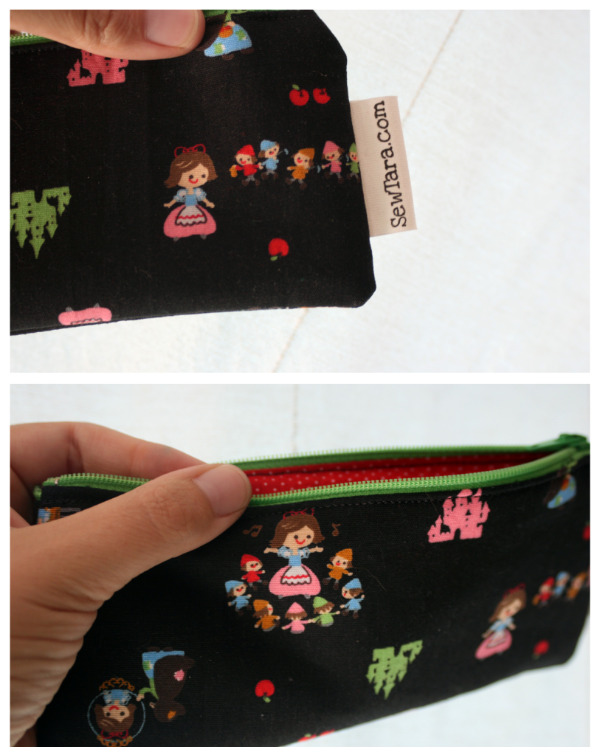 I only had the one zipper, there was a trip to the fabric store this morning.