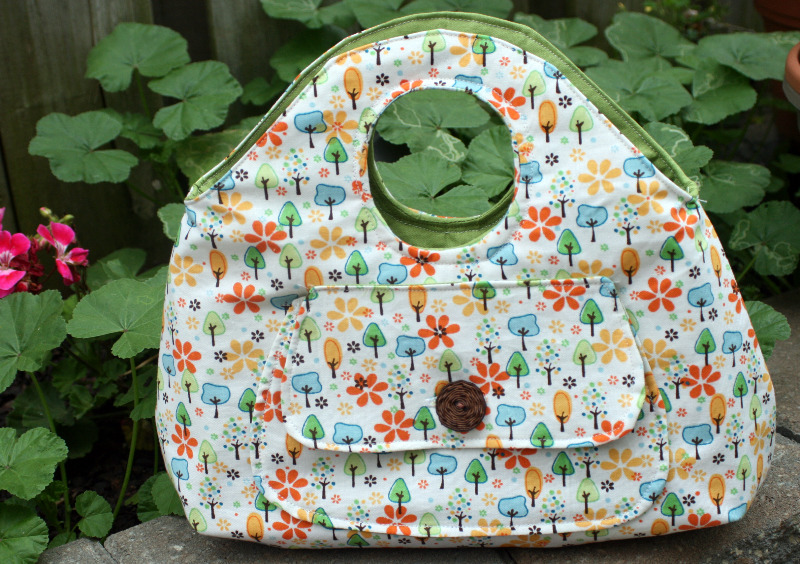 So I've been working on Keyka Lou's bracelet bag in a little sew along with my friend.  We only get to it every second Tuesday when we have our night in at my house and we have the kids.  Needless to say we don't get much sewing done until about 8pm and by then it's almost time for her to leave.  So this week I had a bad day and in a grumpy moment I decided to just finish my bag to cheer my myself up.  It worked wonders!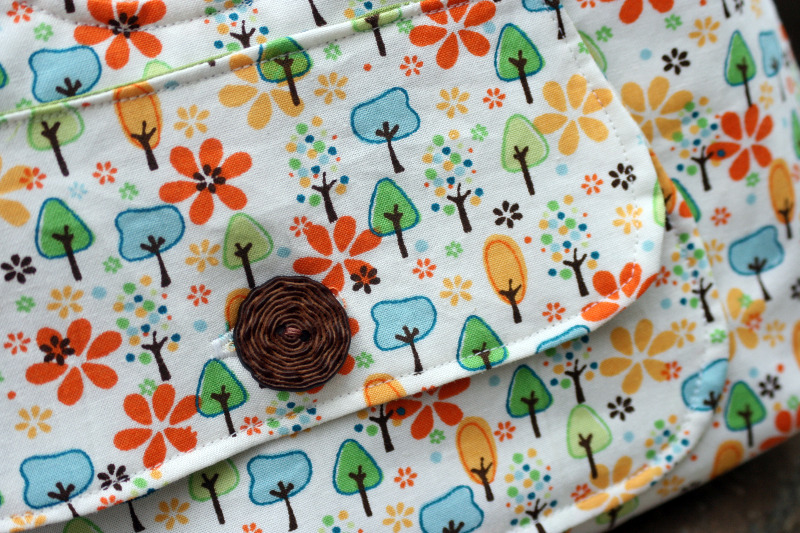 I used this cute little button because it looks like the inside of a tree and I figured it went well with the fabric.  I *think* it's a Heidi Grace print but I'm not sure, can't seem to find it to prove that, but I'm pretty sure I got it at Joann's.  It's a great size, there's a inside and outside pocket.  I added a button hole to my outside pocket, which was a fantastically easy thing to do with my Babylock!!  I just may have to post a video of that so everyone can marvel, it was insanely easy.
The bag is also awesome for hanging on your wrist so you can still have 2 hands, hence the name bracelet bag.  I tried to take a photo of that in action but I was alone and dashing outside for a minute away from the kids so it's not the best shot but you get the idea.