I didn't mail my package quite on time and I'm sure it's stuck in the pre-Christmas mail nightmare so I thought I'd just post a little teaser for Amy!
Here's a little piece of one of the items I made and shipped off, knowing her love of all things owls.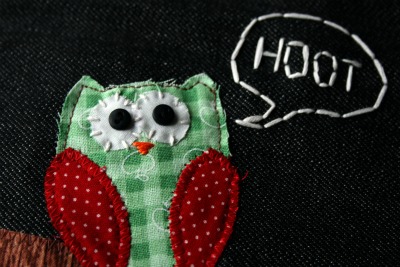 Yeah, I'm a meanie.  Mail it late and then post teasers.
Hello if you've popped over from Freckled Nest.  Thanks for stopping by and saying lovely things.