I think I've been having some trouble getting out of 'cottage' mode. I apologize. Here's the winner of the 3 Mabel's Labels tag mates and stickers.
Here's a play by play of the very technical choosing. I think I interrupted something.
"Hey Nate can you help Mommy?"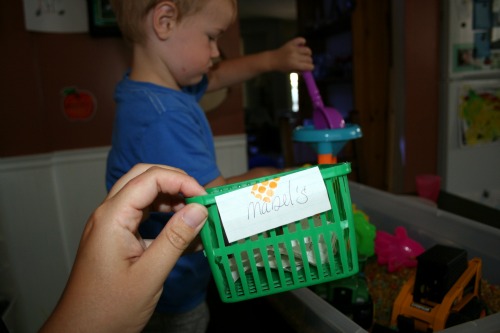 Stare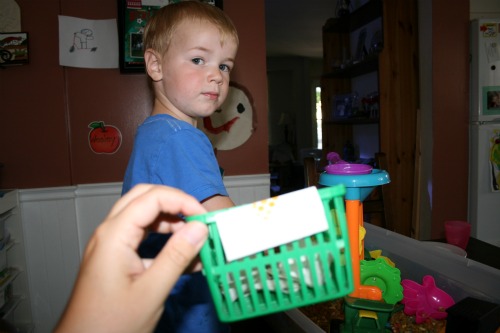 "Pick a piece of paper please"
"This one Mommy"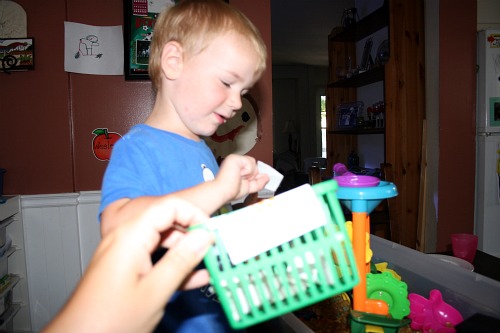 Annnnnd back to playing.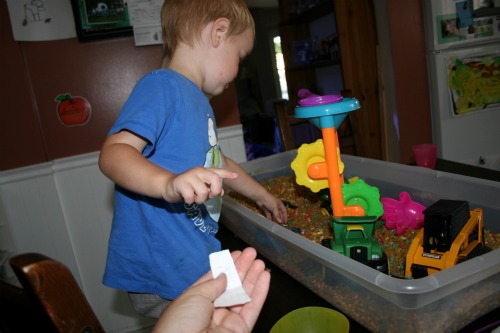 The whole thing took about 10 seconds. Congrats to Nancy for winning the Mabel's Labels day 3 giveaway.