In an attempt to procrastinate from the really important things I should be doing I plan on making myself a lunch bag using this pattern.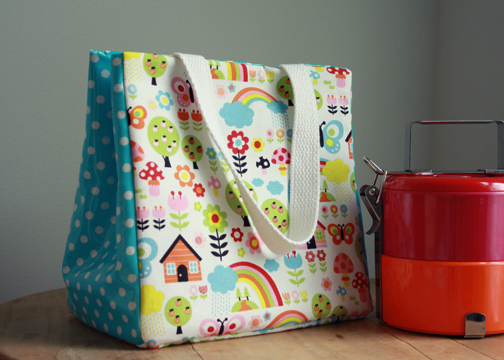 I don't have those particular fabrics but I do have other things that are equally as cute!
I'm also hoping to whip one up for Wesley. He turned a blank white pie box into his lunch box (or so he thinks) by drawing police cars all over it. I decided to make him one with some plain cotton fabric and give him my pile of Sharpies to draw all over it. He only goes to school 1/2 days and so only carries his water bottle and a snack so I hadn't made him one last year but I think I'll go with this design and I'll use this tutorial as a guide.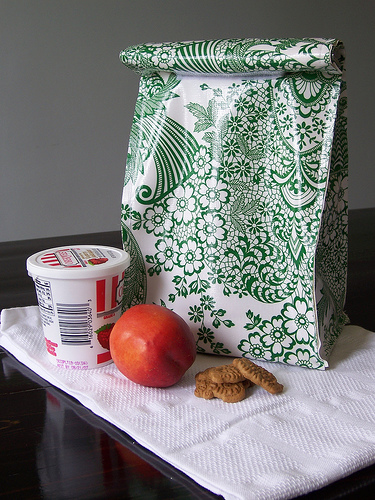 I'll post when they're all done.
Have a great labour day and for all your back to schoolers have a great first day tomorrow!