Well, despite my lack of technical behind-the-scenes skills I have made some changes to my blog that I'm pretty darn proud of! I have to admit that maybe my computer programmer hubby may have helped . . . anyhow humour me and do some clicking will ya?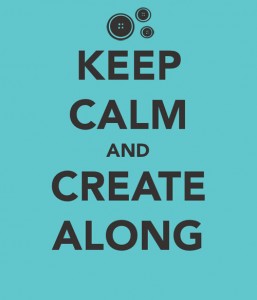 I decided to call my Friday 'join to in crafting' thingie a 'Create Along' since somewhere in the future I may pick something that doesn't involve sewing. Over there on the left I added a button (an adventure in photoshop) if you click it you are whisked away to a list showing all the projects already featured. It's only 3 right now but man are they awesome. If you have any ideas for a project, or your own tutorial or pattern you think I might enjoy trying send me an email!
I'm embarking on the great journey of sponsorship and had another adventure in photoshop to make the lovely little button on the right. If you're interested in having your blog or shop advertised in my sidebar go ahead and click. November is going to be fun around here.
And lastly I changed things up under DIY on the navbar, it did weird things and just pulled up entire posts. Thanks to my hubby and the magic of html tables, or something, there's now a lovely collection of my DIY posts. I've got almost all of them in there now, just beware some of the older ones are from my old blog format and before I learned the magic of taking photos in natural light.
If something doesn't work let me know, I think I've done properly.