Oh hello. Sorry for not being here yesterday. I did this really silly thing, I was holding a door open for someone and once she went through I went to walk out and basically punched a pole with that automatic door opener button on it. I heard cracks and crunches. It wasn't even my knuckle that connected, it was my finger. Anyhow, it wasn't good. I taped 2 fingers together to minimize motion, but my right hand was pretty useless last night. So today I have a slightly less sore hand and a lame story to tell.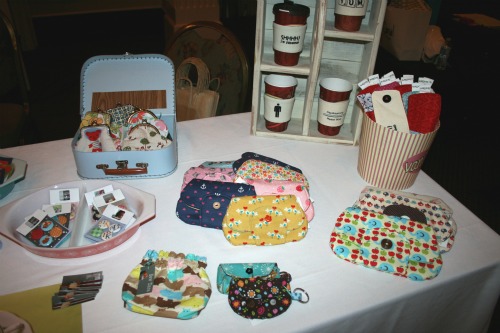 Last week I was at a rather classy event, I had a giant table and when I arrived I was worried about being able to fill it but once I got unpacking I learned I've been making a lot lately! NOTE *lighting in a banquet hall is pretty craptacular, I've done the best I could*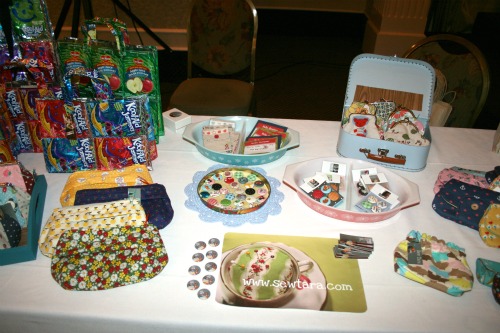 I had a load of coin purses.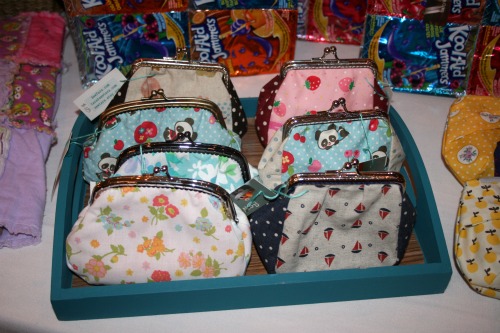 A bunch of clutches and pouches.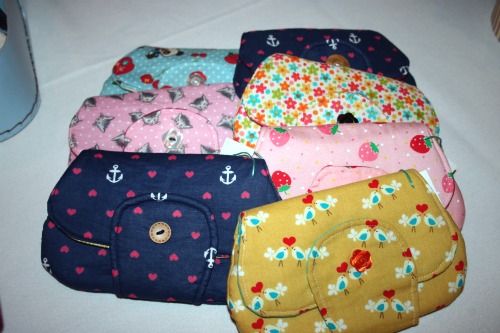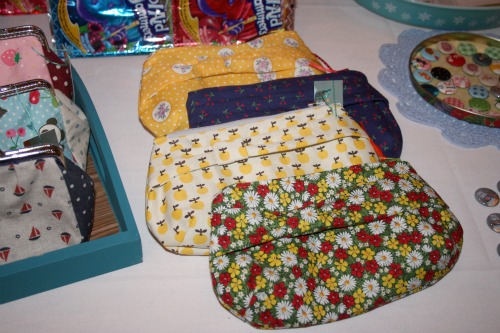 My magnet sets did really well, which is great considering the cost of my button machine, and I had some SewTara magnets on hand to give out.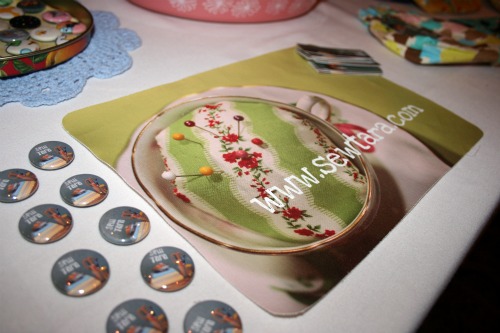 I also took along a bunch of the kid stuff I've had since I started my crafty endeavour. I have done some mom & baby type shows but then I fell into cup cozies and other things.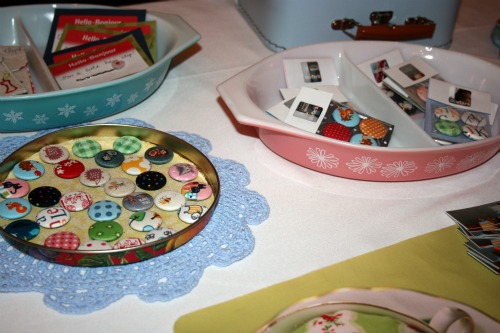 I'm pretty sure I was the brightest display there. And a bit eclectic.