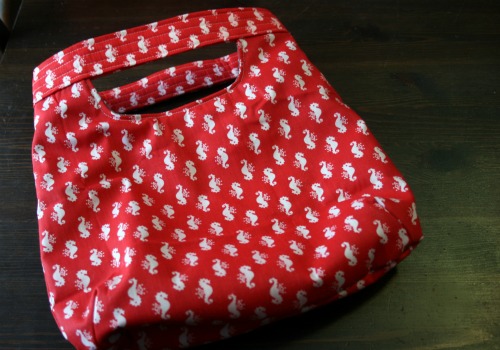 Well once again I have slightly deviated during the following of a pattern, it's how I roll. I had a great time making this great convertable clutch from LBG Studios! I hope someone played along too. I couldn't decide between 2 fabric prints so I actually cut out the pieces for 2 clutches but only got to sewing the one together.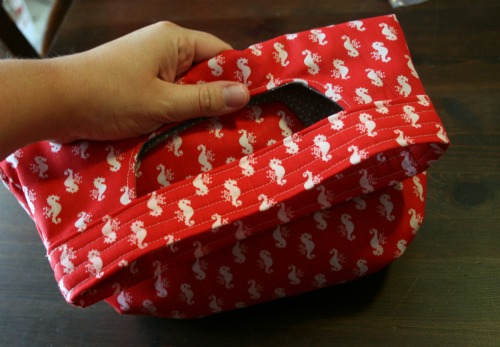 I planned on taking photos of it since yesterday was a nice sunny day and of course my camera batteries were dead. Today was a snow stormy blizzard filled afternoon so my pictures are so-so. I used this great seahorse fabric I stumbled upon a little while ago. It was probably something Keyka Lou mentioned on her blog and I ran off to buy it.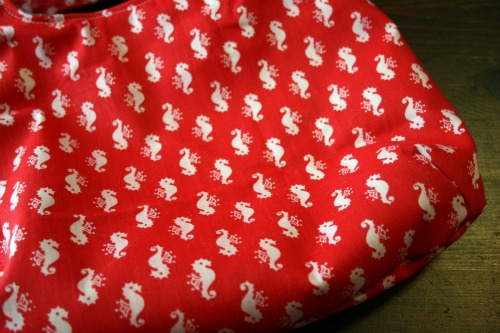 Here's the little addition I made, I added D rings inside to allow for a stap. I'm not much of a purse kinda gal but I love totes and bags, especially if they can be worn cross body. Now I have the option of using this as a tote with a cross body strap.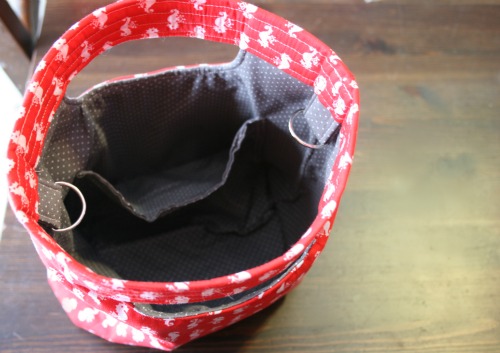 Next up let's try this wipe container repurposing into a fun game for kids. I'm going to make one with letters on it for my classroom. I've also got a fun idea for a numbers one too, we'll see if I get that far. I'm excited about this one because it will be a chance to use up some scraps and also to get my Cricut out for some more fun.