My gifts arrived a while ago, like a few weeks, I've just been so busy with life, sewing and trips to NYC that I haven't had time to get back to writing about it!
You may recall I made these great sewing kits and sent one to my Covert Robin partner Cassie.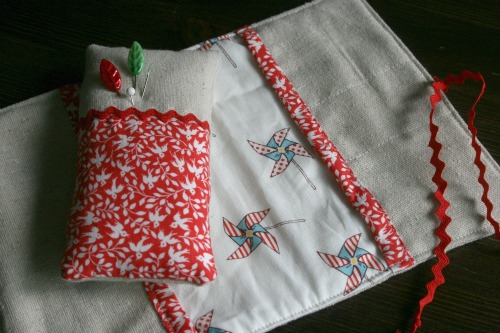 Here are the goodies that arrived for me. And I am ridiculously embarrassed because I cannot find her blog or anything useful to link back to her! Grrrrr.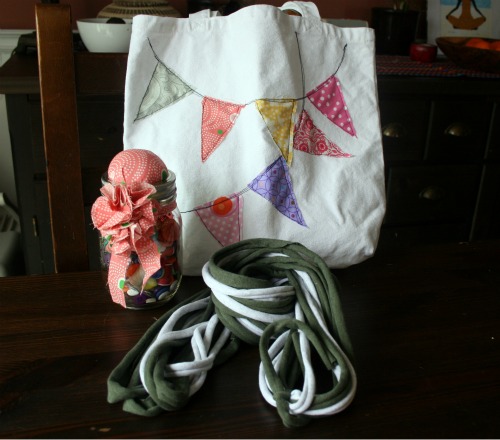 An awesome little tote, a t-shirt scarf (had never seen/heard of one of those before) and a great pin cushion mason jar full of crafting odds and ends.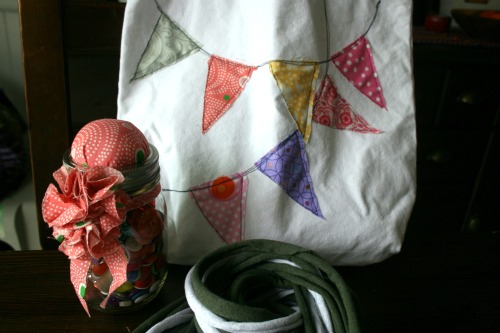 I love the sketchy look of the bunting with colourful scraps and the free form stitching.