Well today my Martha appearance aired. My friend from all events Etsy, Amy of TinyGiraffe, says we were in the first 20 minutes quite a few times.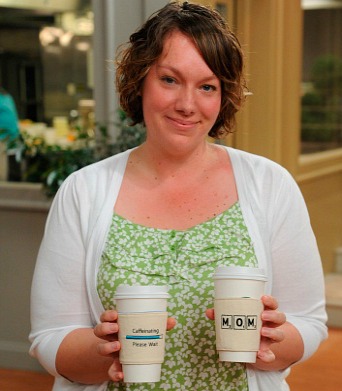 Here's my professional shot from the end of the show. It's posted on the Martha Stewart site. I'm hoping they get everyone's picture up, I really wanted to check everyone out.
We watched a How To by this lovely lady and we were given her book along with some materials to give it a try.