Whew, sure it was almost midnight but I finished it!!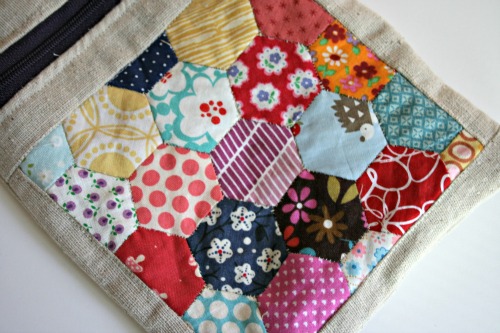 Tada! Hexies do look so pretty all together, but I'm really not sold on them considering how much work they take. Thank to OCD for sharing the tutorial. And my apologies for crediting OCD the pattern is actually from The Plaid Scottie, she was just guest posting, I should really read fine print.
I had some trouble with the assembly after the zipper part. Having made lots of zippered pouches I undestood that step, but someone new to installing a zipper in a lined pouch might be confused. Sewing gets really spatial sometimes and you have to be able to visualize the end while you're going along, that can be hard the first time. I tried to assemble it my own way when I didn't understand her instructions but then I had to get cozy with Mr Stitch Ripper. Then I gave the instructions a second try and managed to get it.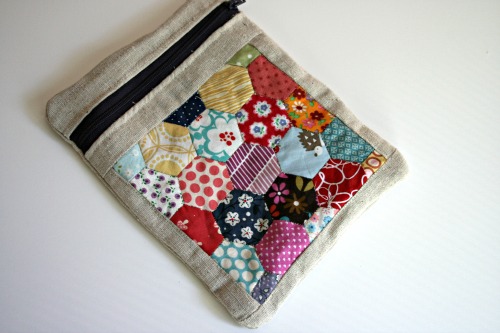 Next up, the Melinda Zipper Pouch from I Think Sew.