Oh boy I have a problem. It's making piles of stuff.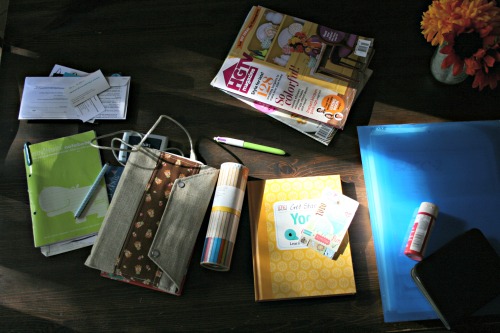 I spent the weekend trying to undo the various 'piles'.
The kitchen table piles really only got moved, in all honesty, because I had friends coming over for dinner on Sunday.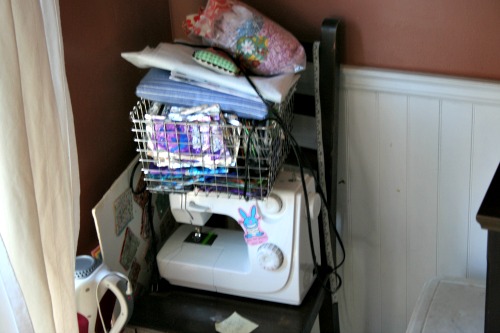 This one's my 'I make Kool Aid jammer bags in the kitchen because then I feel I'm sort of upstairs with my kids and not being a neglectful mother by taking time to go create while they play'. Yeah, in the corner of my kitchen. Really need to clean things up.
How are all your work in progresses stored? Are you guilty of piling too?