I swear I am in complete and utter love of this technique and making more of these beautiful creations of Tara Rebman's Quilt-As-You-Go: Patchwork Bags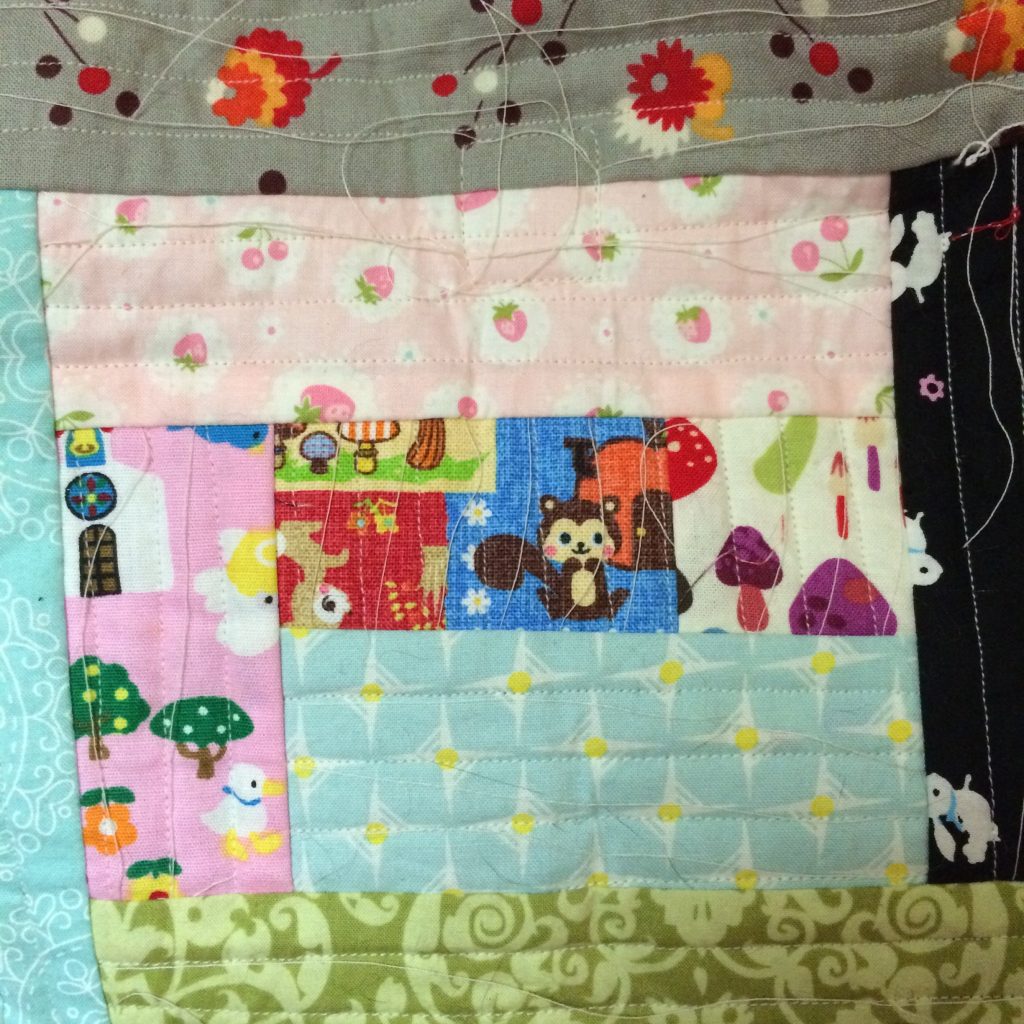 I love using up my scraps, making them work together or just throwing whatever with whatever and seeing how it goes.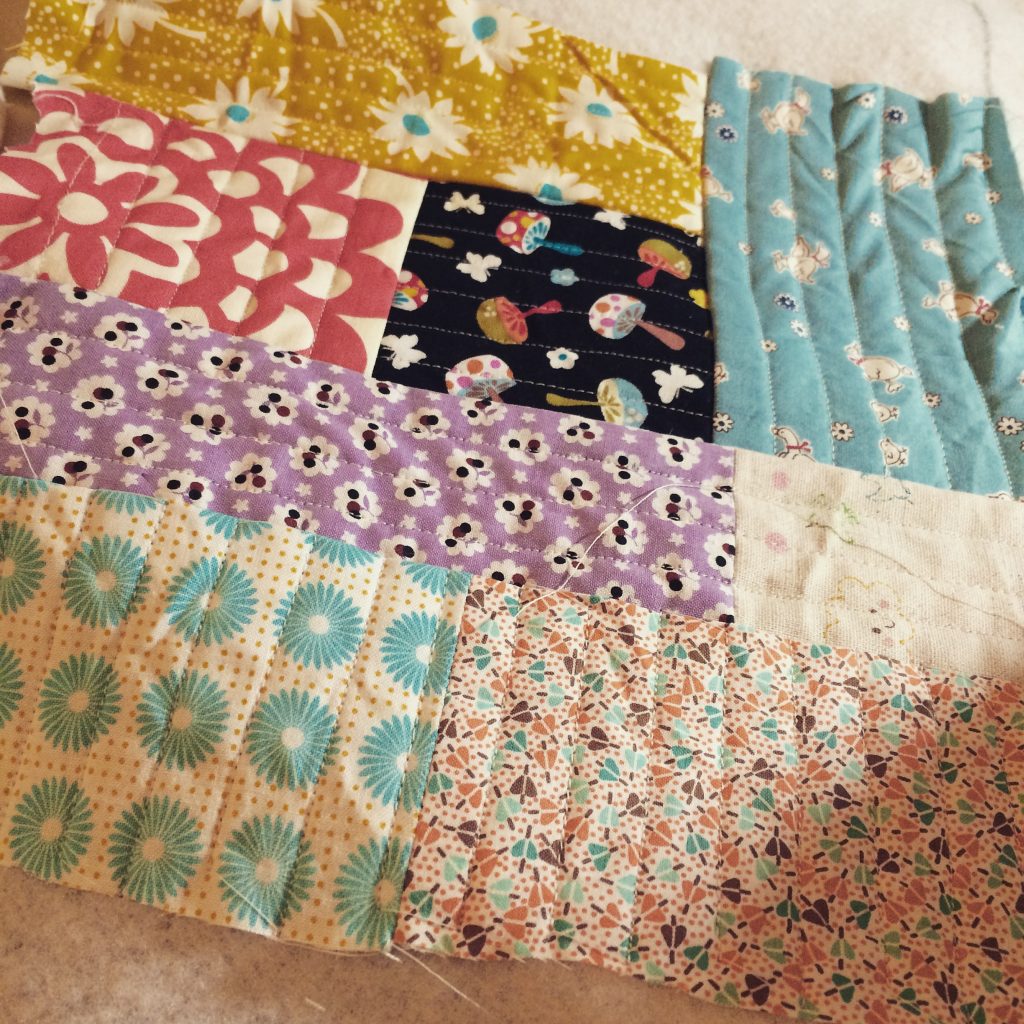 That's how I've pieced the scrappy wallets I make and I love how they turn out with so many bright colours and patterns.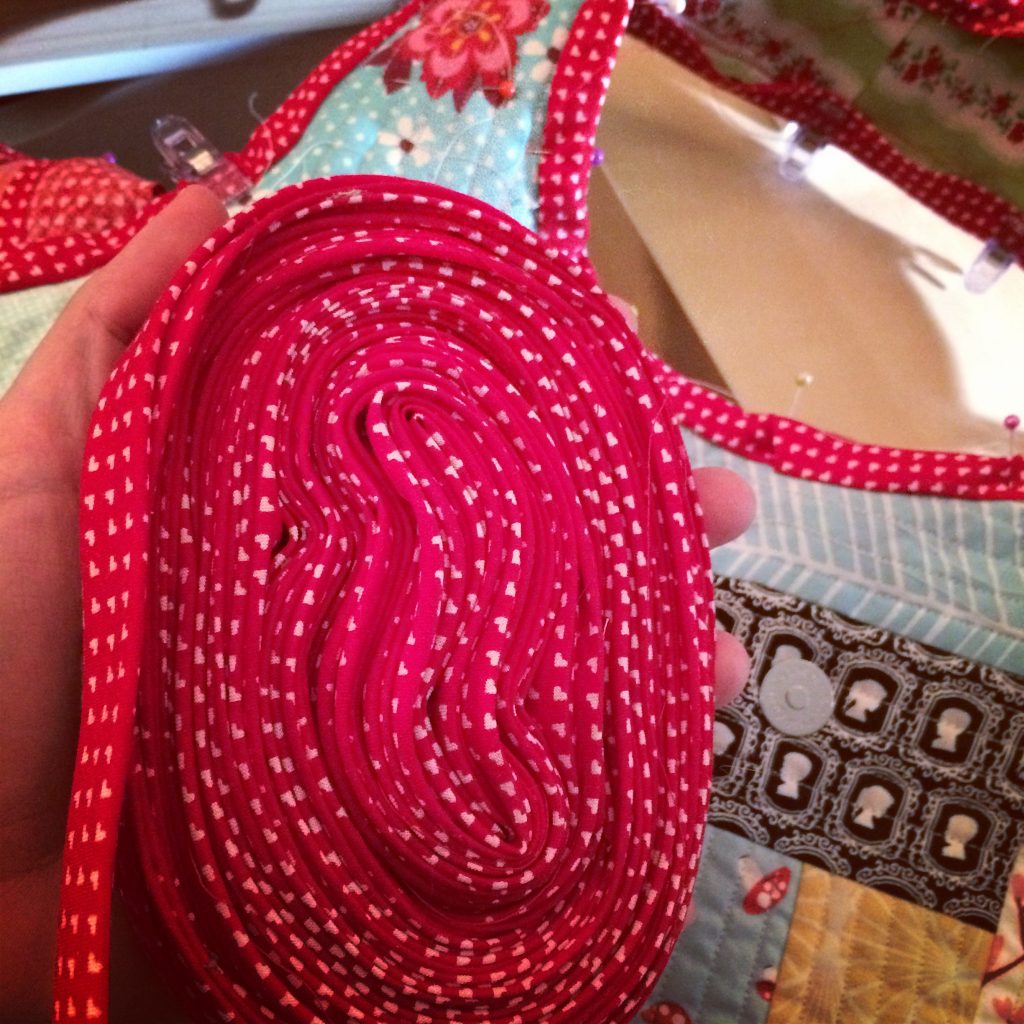 They look absolutely fantastic if you go the extra mile and make your own bias tape. It is time consuming and a bit finicky but the results are great.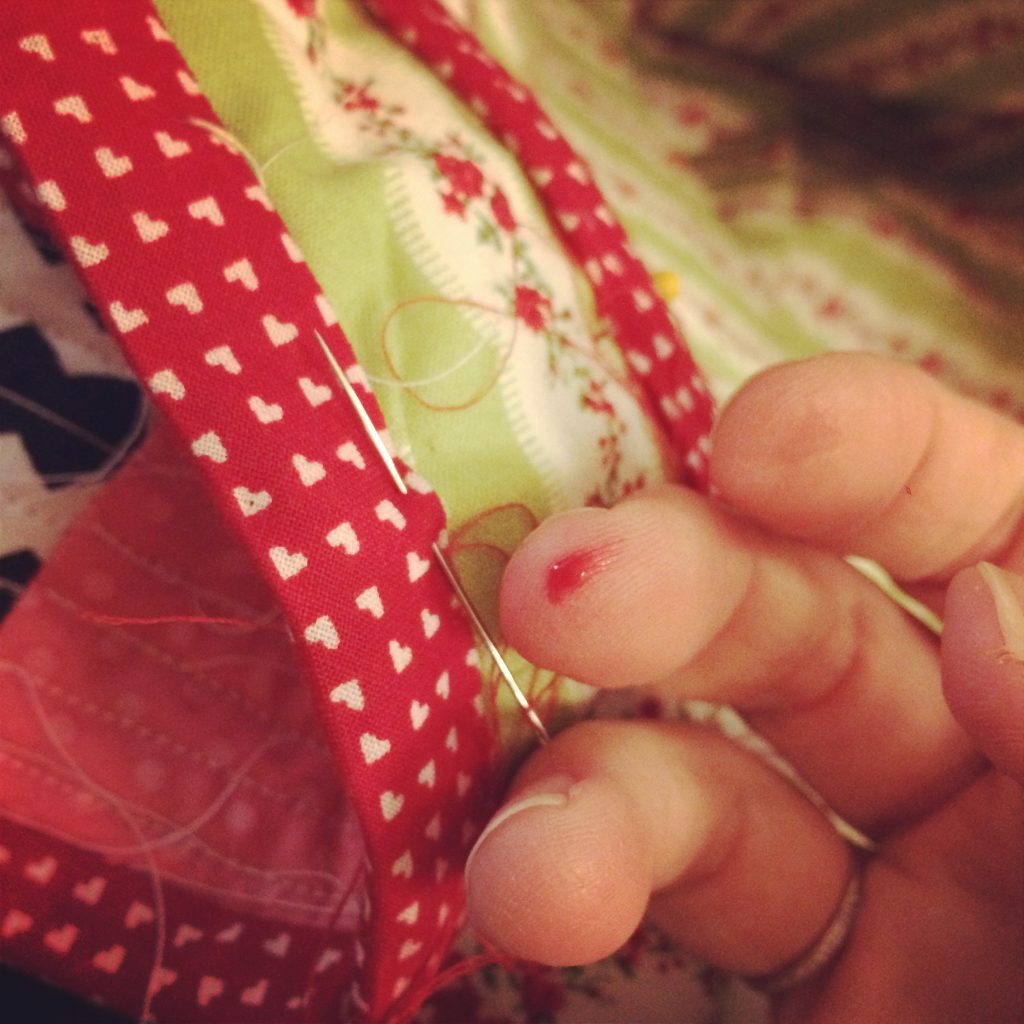 Hand stitching the second side of the tape on is the best way to go. Keeps it really nice and tidy. But beware! Thimble recommended.