Strangely, I bought supplies to carve my own stamps ages ago and then it turned out to be a Style School assignment.  I had planned to carve something that I could then stamp onto fabric and make labels for my sewing projects.  But it started to get complicated finding an ink that would stay through washing.  So my supplies sat there . . . until today!!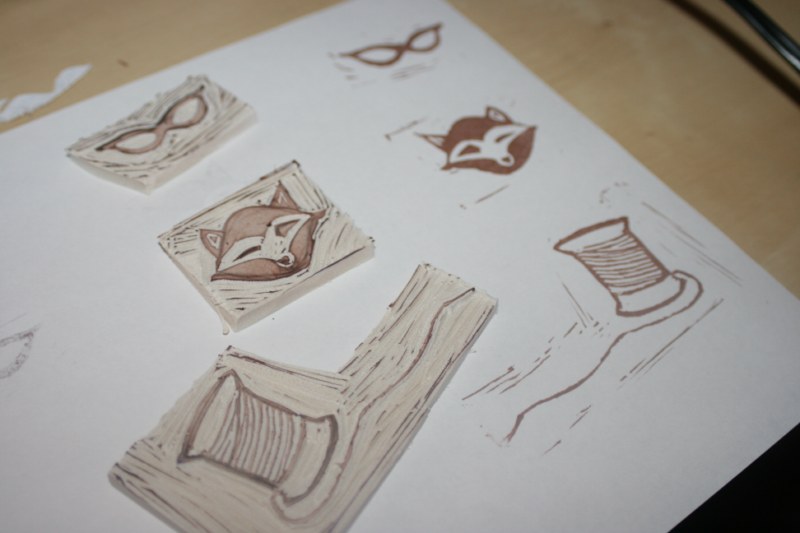 The glasses should look like those fun 50's frames, I wasn't brave enough to attempt carving out some little rhinestones, perhaps I'll make a second try.  The little fox is winking, so he should look like that.  I had carved the word 'crafty' next to him but as I was cutting apart the stamps I realised I hadn't mirror imaged the word.  Don't ask me how I sketched it out this afternoon, then sat and carved it during a movie and I didn't notice until basically ready to stamp with it that I had made a mistake!  I'm going to blame it on Tired Mommy Brain.  Yes it's a real ailment, it must be, it has capitals.   The thread and spool are something I was thinking of for business cards/tags.
I can't believe I haven't tried this before!  It was really easy and fun and addictive.  I think I may have to pop back to the art store tomorrow.