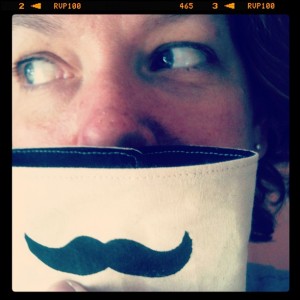 While at Blissdom Canada I had the lovely pleasure of meeting Caron while on the Movember excursion. I had actually missed the excursion I had chosen but managed to tag along with my roomie and another awesome friend.
About Movember. Taken from this info page.
On Movember 1st, guys register at Movember.com with a clean-shaven face. For the rest of the month, these selfless and generous men, known as Mo Bros, groom, trim and wax their way into the annals of fine moustachery. Supported by the women in their lives, Mo Sistas, Movember Mo Bros raise funds by seeking out sponsorship for their Mo-growing efforts.
Mo Bros effectively become walking, talking billboards for the 30 days of November. Through their actions and words, they raise awareness by prompting private and public conversation around the often ignored issue of men's health.
At the end of the month, Mo Bros and Mo Sistas celebrate their gallantry and valor by either throwing their own Movember party or attending one of the infamous Gala Partés held around the world by Movember, for Movember.
For the month of November I'll be donating $4 from the sale of my moustache cozies.
Donations can also be made directly through My Movember page.