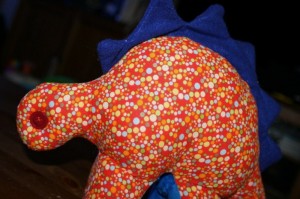 Finally finished Wesley's Steggie a few days ago, orange and blue as he requested (I'm such a nice Mommy).  Here are the 2 Steggie brothers just hanging out.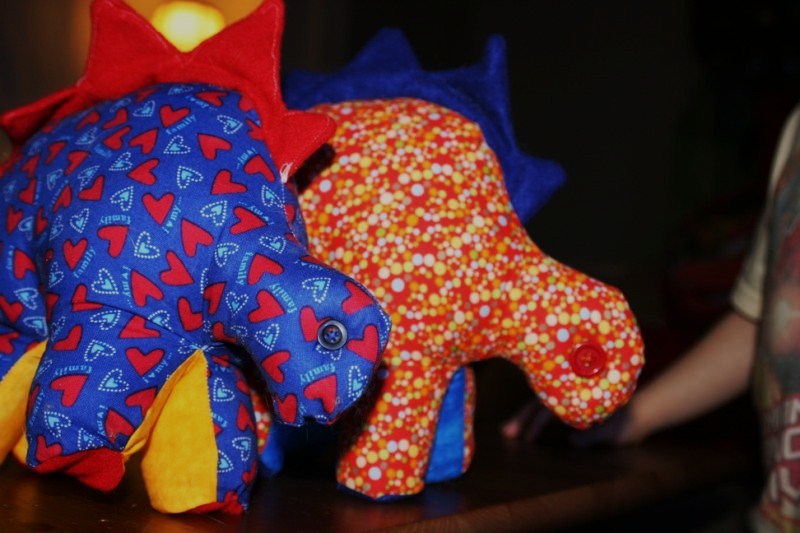 He turned out pretty cute.  Not sure I want to attempt another one right now, I'm taking a Steggie break.  I'll move onto a different One Yard Wonders project now thank you very much!
More fun exciting handmade mail arrived for me!  I figured with my growing collection of sewing and craft books I needed some cute bookplates.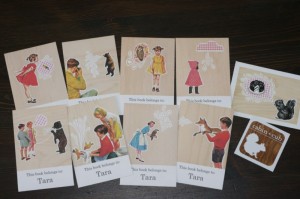 They're one of the many wonderful creations by Cabin and Cub.  I'm totally in love with this piece but really need to wait on making yet another purchase.
While on my cross border shopping spree I picked up these 2 cute fabrics, can't wait to make a bag or tote of some sort out of them!  The green checkered one with the little apples was on sale for $3 a yard!  I should have bought more.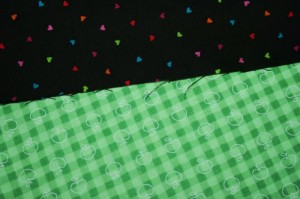 And while I love this little forest wristlet from Hot Butter I just ordered a bag from her, and it's awesome and all but pretty soon I might have to seek professional help for my bag/tote/purse buying.  Instead I found the cute mushroom fabric while at Joann's and picked up a yard just to have on hand in case I am inspired to make my own purse of some form someday, sorry Ashley Ann.  Shhhhh, in my mind it's not the same as buying one to add to my collection.