The other day while looking through the flyers I found this neat idea, for $13.99.   Of course I instantly figured I could make something similar quite easily.  And so I did!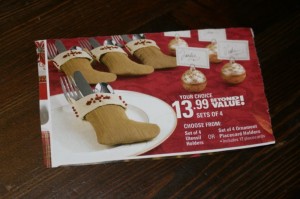 I started with our old stocking.  I believe I got them at the dollar store years ago, and they say our names and I figure we should be Mom and Dad now so it was time for new stockings anyway.  So I disassembled them to re-use the fabric.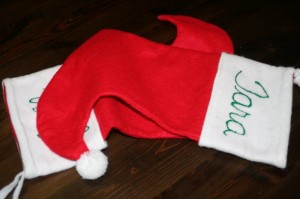 With the help of my friend google, I searched for an image of a stocking and sized it to a size I liked and began cutting!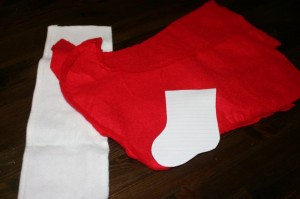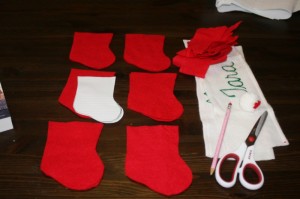 I recovered enough fabric to make 6 stockings.  We're travelling at Christmas this year and won't need our stockings and so I have a whole year to make us something snazzy and neat.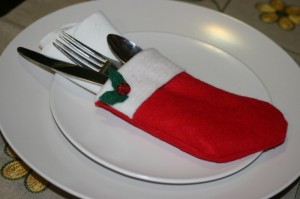 I don't have any wonderful dishes but you get the idea.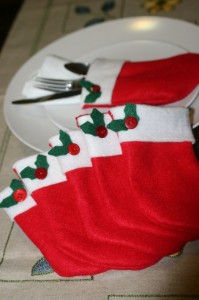 Here are the other stocking friends.  They could also be used as place holders if you stitched names on the stockings.  Perhaps I'll get to that for next year.