Making this!!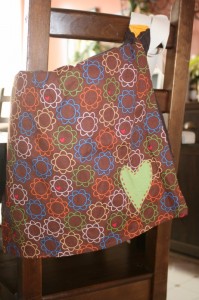 I wanted to try to make a messenger bag and I've been holding onto this super cute Heidi Grace fabric for a while and was happy to finally use it.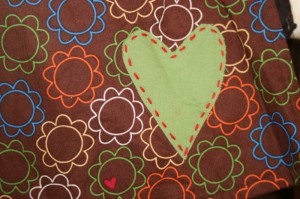 I added the little green heart just for fun.  The inside is just a cute swirly orange fabric I found somewhere. I've been reluctant to use the fabric since I had to get it on one of my road trips to Joann's, and those don't happen as often as I like!  If anyone from Joann's is reading this, please build some stores in Canada!  I beg you.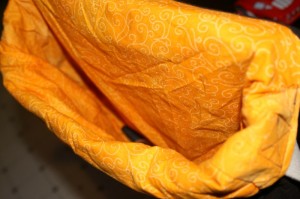 I'd still like to make the strap adjustable but I was being impatient and wanted to take the bag on the plane with me.